Conversations on Equity – Institute for Economic Equity

When: February 2nd, 2022 | 1pm to 2pm
Where: Virtual Event
What: The Institute for Economic Equity will host the first Conversations on Equity virtual event on Feb. 2, 2022. The new speakers series features national thought leaders that are working to build awareness of obstacles to economic equity, while sharing evidence-based solutions to dismantle them.
Liz Shuler, president of the American Federation of Labor and Congress of Industrial Organizations (AFL-CIO), will join Bill Rodgers, the Institute's director, as the inaugural guest. Shuler leads the nation's largest federation of unions, representing over 12.5 million workers. She will share her views on the current state of economic equity, focusing on her vision, goals and strategies for ensuring that the nation's workers, families and communities can thrive.
Questions? Contact the Community Development team at communitydevelopment@stls.frb.org.
Reimagine, Reinvest, Rebuild – Federal Reserve Bank of San Francisco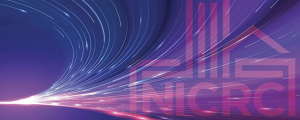 When: Tuesday, March 15th to Thursday, March 17th, 2022
Where: Virtual Event
What: Register today for Reimagine, Reinvest, Rebuild, the 2022 National Interagency Community Reinvestment Conference. The 2022 conference will be held March 15-17, and for the first time, we're hosting the entire program online.
The COVID-19 pandemic took a toll on our nation's health and economy and exacerbated existing inequities in low-income communities and communities of color. Recovery from the pandemic presents an opportunity to reimagine the systems that shape community investments, so that we might emerge even more resilient for the future.
Join us in March to explore the role of community development in shaping our shared future. Our program will feature Community Reinvestment Act examination training with regulators' participation and insights plus emerging ideas and best practices in community development shared by experts from around the country.
 36th Annual Community Development Institute (CDI)
When: August 1 – August 5, 2022
Where: University of Central Arkansas' Brewer Hegeman Conference Center
What: The Community Development Institute (CDI) began at the University of Central Arkansas in 1987, with the goal of equipping community leaders and economic development professionals with the tools and strategies they needed to create vibrant, successful communities. 30 years later, CDI is still the go-to resource for training.