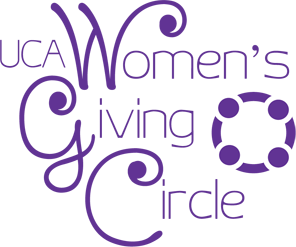 The University of Central Arkansas Women's Giving Circle is a group of alumnae and friends who have pledged to make a difference for UCA, its programs, its faculty, staff and students.
In addition to celebrating and promoting women's philanthropic efforts, the group provides a source of additional funding for students, faculty, and university programs beyond current funding levels. The emphasis of the group's giving will be in areas that provide and encourage unique learning and leadership development opportunities that will enrich the lives of women.
The Women's Giving Circle is a grant-making organization with sole responsibility for defining and allocating grant awards on behalf of the WGC.
Won't you become a part of this founding group of philanthropists? Through your efforts, the lives of women leaders will be nourished with each passing year.
Join Today!
For more information about the Women's Giving Circle, contact:
Jan Davis
Director of Planned Giving
(501) 450-3470
jdavis@uca.edu