Wish there was a place where you could:
practice the language you're learning with a native-like speaker outside of class?
get extra help with your homework for your language class?
practice your grammar and vocabulary before your language test?
use free technology to make an audio recording or video for your language class?
collaborate with classmates to practice a dialog or presentation?
charge your laptop between classes?
Come see us in the Language Learning Center in Irby Hall 209! Students of all levels can get free tutoring, conversation and pronunciation practice, and access to technology. Get the support you need to succeed in your language learning!

When is the Language Learning Center open during Spring 2022?
Monday: 9am-4pm
Tuesday: 8:30am-4:30pm
Wednesday: 9am-4pm
Thursday: 8:30am-4:30pm
Friday: 9am-2pm; 3-4 pm
What language tutors are available when?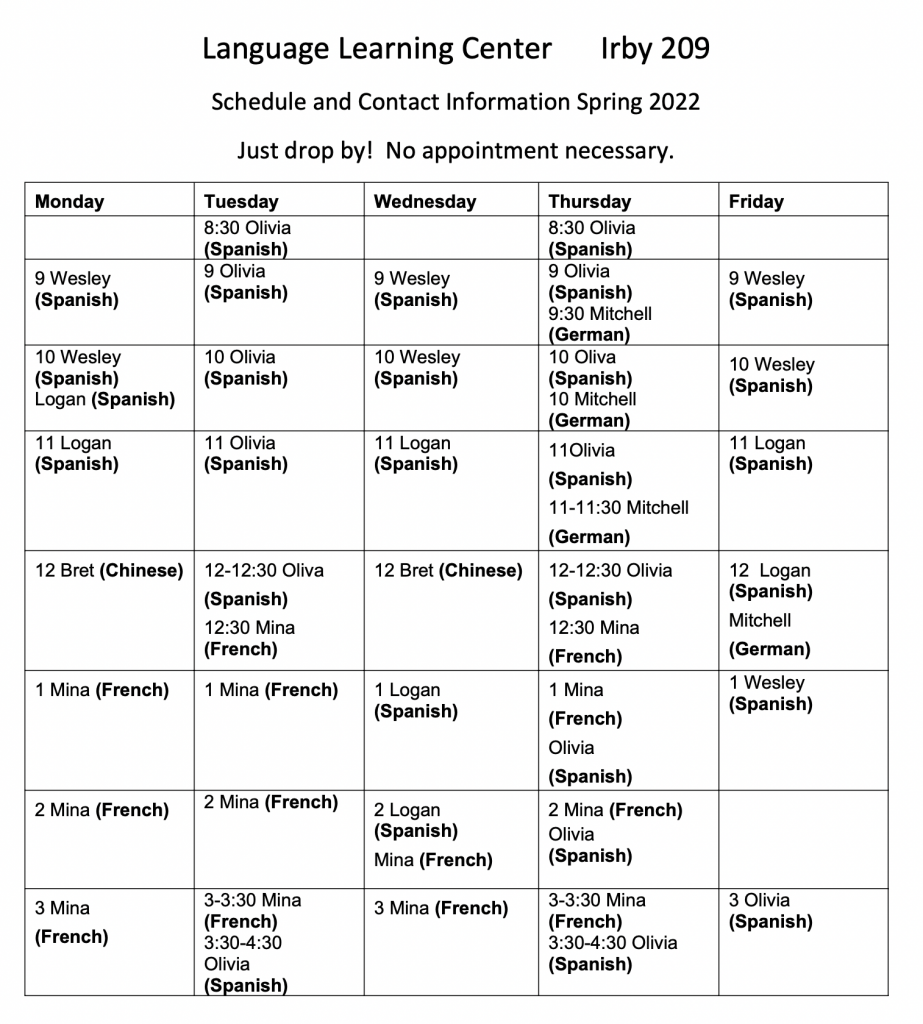 Meet the Fall 2021 Language Learning Center Assistants:
Spanish: Logan Schwenk
Spanish: Wesley Ivy
Spanish: Olivia Flemming
French: Mina Ibro Ayouba
Mandarin Chinese: Bret Kagebein
German: Mitchell Wollard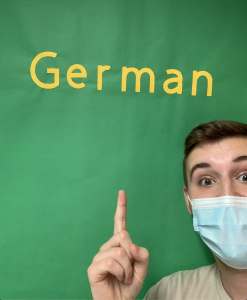 Contact Us!
We are located in Irby Hall, room 209. You can get in touch with the Language Learning Center director, Ms. Amanda Bruce, by email (abruce@uca.edu) or by phone: 501-852-2560.