---
The

EDDL

(

ED

ucation for

D

igital

L

earning) Specialist program prepares educational professionals to transform learning through active student-centered pedagogy and curriculum designed for the digital age learner.

The Ed.S. in Digital Teaching and Learning is geared toward the education professional who wants to go beyond the master's degree with a focus on how to transform their classroom into an environment where digital age students have increased voice and choice in their learning and where students are provided learning opportunities with ensured equitably and accessibility for all.

This is a 30-hour graduate degree program delivered fully online.

UCA EDDL students receive

flat-rate tuition of $336

 (includes tuition and all fees) per credit hour regardless of residency or location.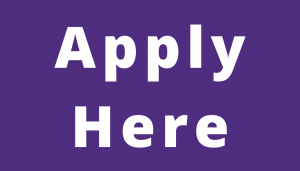 ---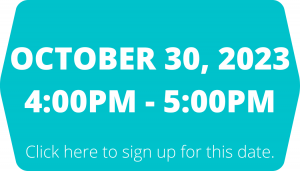 ---
Contact Us:
| Digital Age Teaching and Learning: | | Program Coordinator: |
| --- | --- | --- |
| Mashburn 104 | | Dr. Jason Trumble |
| University of Central Arkansas | | Phone: 501.852.0891 |
| 201 Donaghey Avenue | | jtrumble@uca.edu |
| Conway, AR 72035 | | |
---
Admission Requirements
Prospective students can apply to the Digital Age Teaching and Learning program at any time during the year. Applicants who qualify may enter the program on a full-time or a part-time basis. As an applicant for admission, students must present evidence of their ability to participate successfully in a graduate-level academic endeavor. To be considered, applicants must hold a master's degree from an accredited university and meet the general requirements for admission to the Graduate School.
During the application process, applicants will be required to provide the following:
A statement of the applicant's interest in digital age teaching and learning, and how UCA's program fits applicant's goals and career aspirations
At least three professional references who can speak to the applicant's potential for success in the program
Program Requirements/Curriculum
The program provides students access to graduate-level instruction from faculty with diverse backgrounds, including field practitioners.
The academic program requires the completion of 30 graduate semester credit hours, including a 6-hour capstone course that culminates the program.
Required Courses (21 credit hours)
EDDL 7300 Foundations of Digital Age Teaching and Learning
EDDL 7303 Curriculum Design for Digital Age Teaching and Learning
EDDL 7312 Professional Learning in the Digital Age
EDDL 7342 Digital Equity and Culturally Responsive Teaching in the Digital Age
EDDL 7362 Impact of Digital Literacy and Citizenship on Teaching and Learning
CLEI   8311 Doctoral Research Methods
EDDL 7390 Approaches to Digital Age Thinking and Learning
Elective Courses (3 credit hours)
EDDL 7328 Digital Age Learning Environments
EDDL 7335 Professional Learning Communities and Social Media
EDDL 7375 Digital Authorship and Cultivating Open Educational Resources
EDDL 7388 Redefining Roles in the Digital Age
EDDL 7399 Emerging and Disruptive Technology in Learning
Capstone (6 credit hours)
EDDL 7699 Capstone
​
How important is technology to the UCA EDDL program?
Faculty at UCA are committed to implementing purposeful mobile technology in all of their courses and know that modeling best practices will help prepare you when you teach digital age students in your community. Our faculty has earned certification from ISTE, the largest educational technology organization in the world, been recognized by the AACTE as innovators in the use of technology, and the College of Education was selected as an Apple Distinguished School.
This means that even if you don't see yourself as "technology proficient," we know just what to do to guide you through your online program. We will guide you as you learn how mobile technology can help you better engage students and provide innovative educational opportunities to all students.
Your time at UCA will give you valuable skills that will help you create opportunities for children in your community and help you become a leader in the community.
Specifically, you will learn how to
Design engaging activities that promote student curiosity, critical thinking skills, and creativity
Create a structured classroom environment that promotes rapport, respect, and a focus on learning
Promote a culture of inclusivity and openness that highlights the value of a diverse group of learners working as a community
Critically analyze empirical research that informs best practices in the classroom
Implement engaging, interactive assessment opportunities that accentuate students' talents and areas for growth
Support struggling students through research-based approaches to literacy and personal growth development
---
Although we welcome any out of state candidates, completion of any program, other than an initial licensure program, may not lead to licensure or endorsement in Arkansas or in the state in which you reside. It is your responsibility to check with your state's department of education to determine if the license or endorsement requirements are met through the program of study. If you are a potential out of state candidate, please contact the program coordinator directly.
The Teacher Opportunity Program (TOP) offers tuition reimbursement grants to Arkansas teachers and administrators. Teachers and administrators may apply for reimbursement of out-of-pocket expenses paid for up to six (6) college credit hours completed for each academic year, not to exceed $3000.
Graduate School Information Request Form:


State Department of Education Contacts
The site below provides the contact information for the Departments of Education in each U.S. state and territory.  Contact your state's department of education for specific licensing requirements for your state.
www2.ed.gov/about/contacts/state/index.html