A Message for Families from the Director
"The Department of Learning Communities is proud that you and your young adult have chosen the University of Central Arkansas! We take this responsibility seriously—helping your student make a successful transition from high school to university is central to what we do in UCA's Residential Colleges. UCA was the first 4-year public institution in Arkansas to open a residential college in 1997 and remains the only university to have a classical residential college system. The video is a little dated but check this out at https://www.youtube.com/watch?v=Sa0A87FEhTE
"What is a classical residential college? Quite simply, it is a building where the students live and take classes together as a living & learning community. In each community, there is a faculty member who lives in the building with her/his family (and often pets!) and serves as an academic guide for your student. The faculty-in-residence—called an Academic Director—does not serve in loco parentis, but the community does become a family that both supports and challenges each other to succeed. This style of education is quite old and is modeled after Cambridge and Oxford colleges and the houses at Harvard University. Usually, this type of environment is reserved for those attending prestigious, private institutions; however, UCA brings this to you and your student at no additional cost. It is simply the way we do undergraduate education and the results are higher retention (10% higher) and higher graduation (12% higher) rates.
"The classes your student will take in our residential colleges are from the UCA Core. These are the classes that all undergraduate students take (regardless of major) that form the foundation of liberal education and will help your student develop into a well-rounded, thoughtful and engaged citizen. The residential college faculty, staff & student staff will work with your student to help her/him face new situations with resiliency, openness, and grit. Through our residential college programming, service-learning opportunities, and study abroad in Rwanda program your student will grow personally and make a difference in the lives of others.
"Ideally, every student should live on campus for their first two years, but if your student is living at home we have a program for commuting students called Minton Commuter College in Old Main Hall that will help her/him make those social and academic connections. Make sure to check it out.
"Finis Origine Pendet."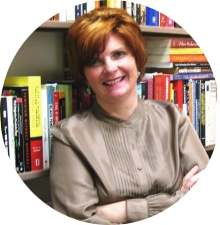 ‍
Dr. Jayme Millsap Stone,
Director of Learning Communities