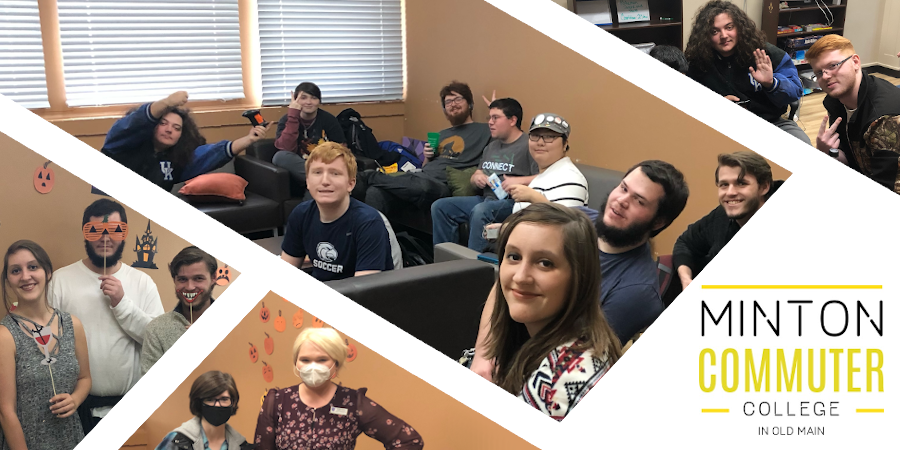 Staying connected with campus life as a commuter student is uniquely challenging. Even students living off-campus need to know what is happening on campus! Minton Commuter College (MCC@Old Main) students have access to a comfortable lounge area, a kitchen (complete with a refrigerator, microwave, and freshly brewed coffee), a lactation room, free lockers, and a computer lounge. The Student Veterans Resource Center is located here, offering support and camaraderie for our student veterans on campus.
Community Highlights:

Be connected to UCA even when living off campus.
UCA Core classes are taught in the MCC@Old Main classroom.
Free coffee and free lockers will help get you through the day.
Enjoy frequent potlucks that bring commuter together in friendship.
Computers and printers are available.
Study spaces and study groups are offered.