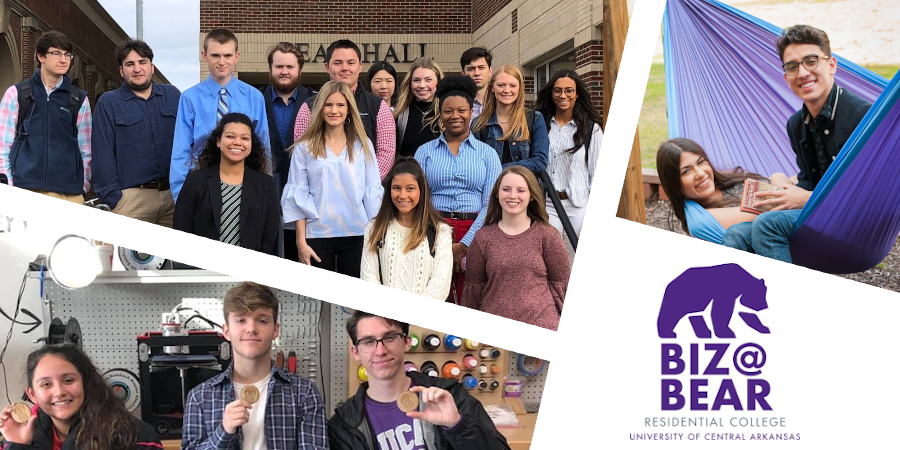 Associated with the College of Business, Biz@Bear prepares students for the rapidly changing business world. Students majoring in accounting, business administration, economics, finance, insurance and risk management, marketing, management, management information systems, or innovation and entrepreneurship will find the culture of the fourth floor of Bear Hall to be one of intellectual curiosity and community engagement that prepares students to solve real-world issues.
Community Highlights:

Work closely with faculty in the College of Business.
Take UCA Core and Business classes in the Biz@Bear classroom.
Support developing businesses worldwide through microfinancing.
Meet with local entrepreneurs and be inspired by innovative ideas.
Live on the fourth floor of Bear Hall. Some rooms overlook Estes Stadium!
Explore your creativity in the Biz@Bear Challenge Room sponsored by the Arkansas Center for Research in Economics (ACRE).