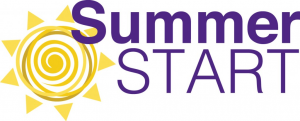 Fall 2020 UCA Residential College and Commuter College students are invited to get a jump start on-campus leadership by applying to the Bear Leadership Experience. Program dates: 11-13 August 2020 (online only):
Interested? Complete the registration form here (available February 15)
What will the Bear Leadership Experience provide?  You will:
Cost: just $25 (we will refund the balance of any prior payments)
Participants will receive program materials via USPS prior to the start of the program.
No early arrivals will be part of the program. Participants will move in to their fall housing assignment as part of the regular campus move-in process. Please see the Housing website for more information: https://uca.edu/housing/freshmen-move-in/
Develop your college-level leadership skills with the guidance of the Hughes Leadership Institute (HLI)
Learn how to start college successfully (it's harder than you might think!)
Meet other students and establish relationships with your mentors and faculty-in-residence
Familiarize yourself with critical campus resources
Learn how to turn your natural talents into academic and personal strengths
Finally, if a commuter, you'll connect with UCA in ways many off-campus students find difficult
All participants are expected to attend all sessions of the program throughout the week.
When should you apply?
The Bear Leadership Experience is open only to new students (freshman and transfer) who are participating in UCA's Residential College or Commuter College programs. Complete the Registration Form now. The costs will be small and the reward will be tremendous.
Costs:
Non-residential: Online:  $ 25
Residential: Online: $ 25
Have look at the schedule!
Haven't applied for your Residential College yet?
These extremely popular living and learning communities fill fast so apply today. Click here to find out how!
If you have already registered for Bear Leadership Experience but have not paid please review the video below on how to pay for BLE.