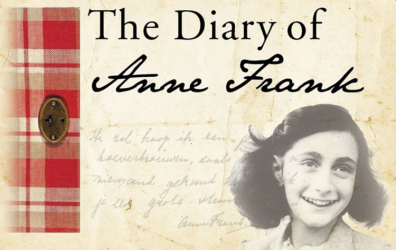 TUESDAY, FEBRUARY 18, 2020 AT
9:00 A.M.  – SOLD OUT
12:00 P.M.
In 1941 Amsterdam, 13-year-old ANNE FRANK goes into hiding with her family from the Nazis.  For the next two years, she never leaves the attic where her family is concealed.  With fear of discovery ever present, Anne finds solace writing in her diary, capturing the daily lives of the secret annex's inhabitants – from the horrors of war to the excitement of first love – with wit, determination, and idealism.  With a multicultural cast, National Players brings the true story of this incredibly insightful young girl to a new generation.  For even in tragedy, we can find light in the greatest darkness.  This is a 90 minute show.
CLICK HERE FOR STUDY GUIDE
Additionally, a traveling exhibit, "ANNE FRANK:  A HISTORY FOR TODAY", will be available for viewing in the lobby during this event for students. This exhibit presents the history of the Holocaust through the perspective of ANNE FRANK and her family with the use of story panels and photographs.  
Exhibit public viewing hours:
February 10, 11, 14, 17, 18 and 21 – 10:00 am – 4:00 pm
February 12, 13, 19, 20 – 10:00 am – 7:00 pm
February 16 – 1:00 pm – 4:00 pm 
SPONSORED BY