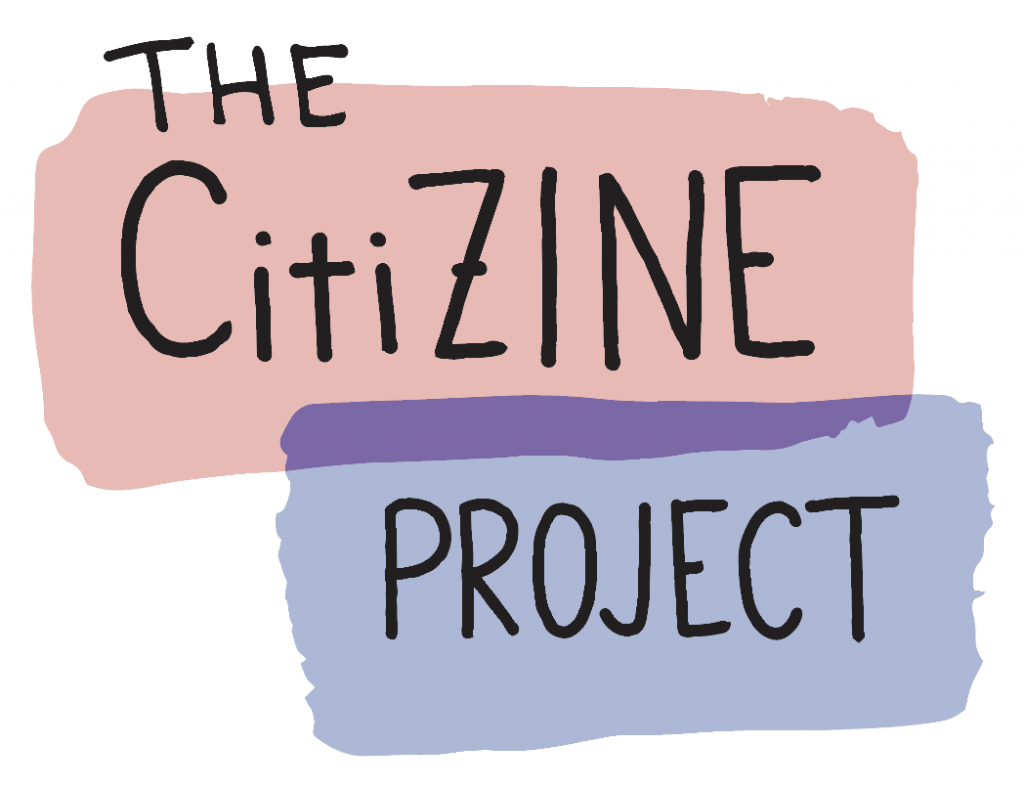 The CitiZINE Project explores what it means to be a citizen and how to actively participate in moving society toward a common good.  The CitiZINE Project provides an opportunity for personal symbolic expression using zines.
What are zines?  Zines are small, self-published booklets used as a way for people to express ideas about special-interest topics.  Zines can be comics, stories, recipes, drawings, poetry, essays, interviews, diary entries, or anything else you can imagine.  Zines are reproduced inexpensively (typically photocopied) and shared to help raise awareness to a cause or simply to shed light on important issues of the times.
When Citizens and Zines come together you get The CitiZINE Project–a unique way to achieve unity in society while creating points of empathy necessary to move toward a more civil and unified state, especially during times when society and civil liberties are the most volatile.
---
How to Make a Zine
Conway ArtsFest hosted a virtual workshop video series on the history of zines, how to make a zine, and what to focus on for your zine for the CitiZine Project 2020! Check out the virtual workshop in three parts below.
Visit the Virtual Zinefest
The CitiZine Project 2020 Virtual Gallery features zine submissions from UCA campus and the Conway community collected throughout the Fall 2016 and Fall 2020 election seasons on the theme of civic engagement. You can also download, print, and fold your own copy of many of the submitted zines in the folder linked below.
Additional Resources and Readings
Women's Suffrage and Voting Rights History

Hidden Heroes of the Suffrage Movement

Ongoing Issues with Access to the Ballot