We  have a lot of big things going on in the FACS department this Semester. Join a student organization to stay in the loop! Mark your calendars for SDA and AAFCS meetings!
American Association of Family & Consumer Sciences (AAFCS)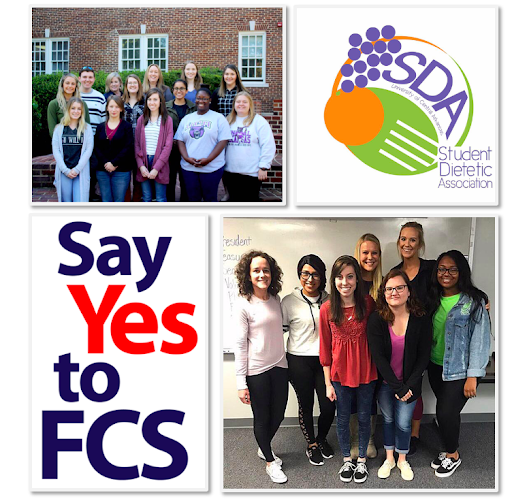 The purpose of AAFCS is to provide for and to promote the professional development of family & consumer sciences students. All FACS, Nutrition, and Interior Design students are welcome! AAFCS provides students with volunteer, networking, and leadership oppurtunities.
Meetings will be held at X-Period (1:40-2:30) in MAC 210

January 22

nd

February 25

th

March 26

th

Dues are $10 per year
Student Dietetic Association (SDA)
The purpose of SDA is to provide a support system for Nutrition and Dietetic students, community service opportunities, and nutrition information to the public. Students may join at any time during the semester. Just show up at one of the scheduled meetings or contact one of the SDA officers or the faculty advisor.
Meetings will be held the first Tuesday of each month at X Period (1:40-2:30) in MAC 210

Dues are $10 per year