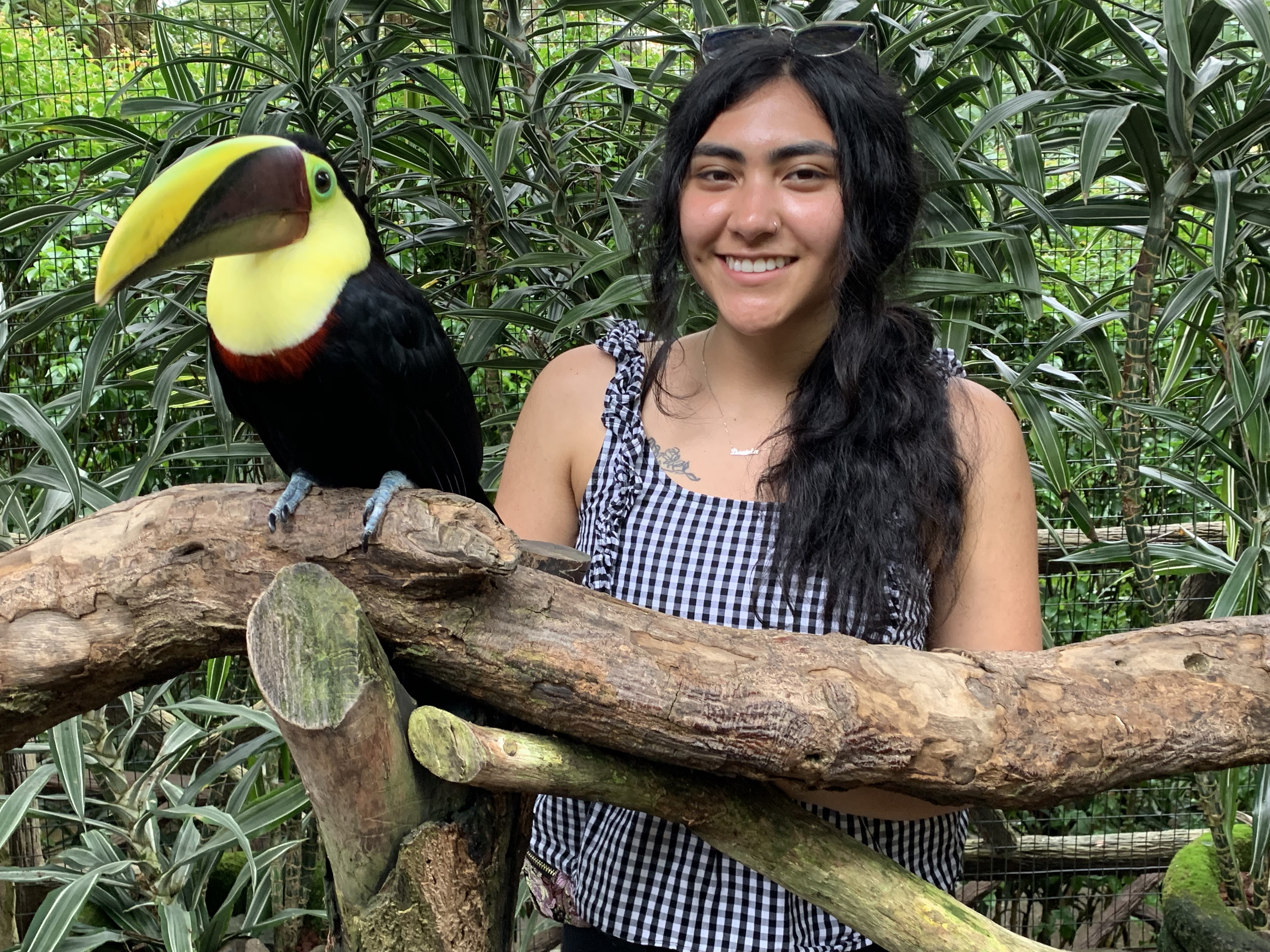 This summer, I traveled alongside a group of Nursing and Occupational Therapy students to Costa Rica for 10 days to study the keys of health and well-being in the Nicoya Peninsula. The Nicoya Peninsula was chosen due to the fact that it is known as a "Blue Zone," which is a place with a population that lives longer and healthier lives than the average person. During our experience, we traveled to 6 out of the 7 provinces in Costa Rica, and were met with an array of welcoming faces at every stop we made.
The first stop that our group made was at the Centro Nacional De Rehabilitacionâ —a national rehabilitation center. There we met with a doctor who gave us a crash course on the healthcare system in Costa Rica. He explained to us that Costa Rica takes pride in their universal healthcare, and stated that 95% of those referred to that specific hospital will receive medical attention—this includes foreign visitors! The design of the hospital itself is intriguing, due to the fact that there was so much open space. Doors are open and light floods in from the pockets of open spaces known as their green areas.The doctor explained to us that they encourage independence with their patients; the patients are able to eat outside, bask in the sun in the green areas, and are even able to visit their homes on the weekends. Alongside the green areas, the patients even have courts to play soccer and basketball with the other patients.
A common saying in Costa Rica is "pura vida," which can be translated as either simple or pure life. Although a simple saying, it means much more to the people. Pura vida can be used as a greeting, a farewell, an acceptance of a difficult situation, or a statement of encouragement. This saying became a staple in our vocabulary when anything out of the ordinary happened to our group. During our third day we went white water rafting in the Sarapiqui river which has a history of being used for exporting goods to and from Nicaragua. Our very enthusiastic guide ingrained "pura vida" into our brains during this rafting trip. After we went through extremely rough currents, holding onto dear life, he would make us high-five our paddles together and repeat after him: "pura vida!" Another instance our group used this saying was when we went on our hike. Although we were warned that Costa Rica was in the beginning of the rainy season, not many took this information to heart. After the end of a gruesome hike up to a scenic view, it rained, hard. What at first was muddy trails became pools of sludge and terror. At the end of the day, the only way we accepted our adventure was by reiterating the same two words we all came to love—pura vida.
Then, the most important part of our experience came: the centenarians! Before going into their homes, Jorge Vindas Lopez, one of the many researches looking into the Blue Zone phenomenon, spoke to us about the studies specific to the Blue Zone in the Nicoya Peninsula. He taught our group about the main factors that he finds to be crucial to their long life: healthy diet, natural movement, life purpose, no dwelling on stress, and spirituality to name a few. We got to meet with the most energetic, self-sufficient people in an elderly day center and in the homes of some of the famous centenarians of Costa Rica. The day center accepts those ages 65+, and is funded through donations from the community. After personally speaking with some of the participants, I learned of their activities they enjoy doing, such as: sewing, playing bingo, and even running! We also had the opportunity to meet our first centenarian at this day center, Don Jose of 104 years of age. Don Jose has a tendency to tell everyone he is 105. We asked our guide why he keeps telling everyone a different age, and he told us unlike the United States, Costa Ricans are proud to be older and healthier than any young person can ever claim, so they often round up their age! The following day, our group went to three centenarian homes. Ranging from ages 103-105, the centenarians told us about their childhood, work ethic, views on the environment, and their love for life, all with a smile on their faces. What amazed our group the most was how much they appreciated life itself—they never spoke negatively of their past.
Costa Rica gave to us a country of people who are prideful in who they are and what their country represents. It is covered in beauty from the land to the people themselves. Though our trip was short, it was well worth it. As I pursue my work in the healthcare field—a field that relies heavily on its complex technological advances and marred with professional jargon—I will consistently go back to the simplicity of Costa Rican living and remember the words that make all sense in the world, pura vida!