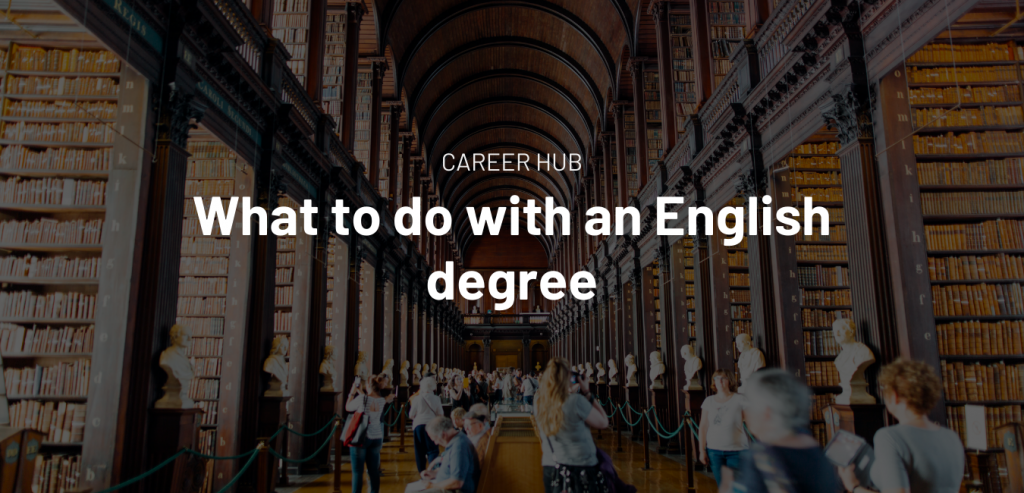 Welcome to opportunity.
When you choose to pursue a degree in English, that's precisely what you're going to get: opportunity, and plenty of it. Whatever your motivation for majoring in English, your career path options are more expansive and more exciting than ever. Whether you aspire to teach, apply to a graduate program, attend medical school or law school, seek a job in the publishing industry, or put your critical thinking and communication skills to work in one of countless other possible fields, the English Department at UCA is the perfect place for you to be.
There is no shortage of praise for the marketability of an English degree, and you can find some personal success stories from our own alumni here. To hear more about the boundless ways in which our field of study makes a difference in the world, take a listen to Beyond the Book, our department's podcast. And to begin your own journey outside of the classroom walls, consider pursuing an internship  in English.
"People forget this is an excellent major to have going into law school! Although certain aspects weren't incredibly applicable to everything that is law school, it tremendously helped in my ability to read large quantities and comprehend bigger picture things. Reading, analyzing, and applying concepts is something that an English major greatly helped me with going into law school!! Also having open discussions in class constantly that sort of pushed me to apply and speak in class helped do that in class now."- Kelsey Broaddrick, BA graduate 2017
Update–Kelsey finished law school and just passed the bar!