UCA Women's Leadership Network is a network created for women, by women, to support women who are seasoned or aspirant leaders in the home, at work or in the community. The purpose of the network is to provide opportunities for women to connect from various backgrounds in Conway.
You're invited…
Women in Politics Panel
Tuesday, November 7, 2017
6:00 p.m. – 8:00 p.m.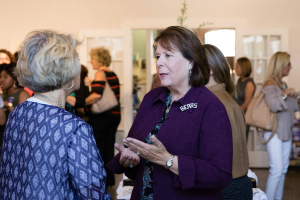 Panelists Include:
Jane English, Arkansas State Senator
Vivian Flowers, Arkansas State Representative
Shelia Isby, Conway City Council Member
Julie McDonald, Faulkner County Democratic Women
Diane Robinson, School Board Member, Conway Public Schools
Crystal Taylor, Circuit Clerk, Faulkner County and Vice President, Faulkner County Republican Women
Mentorship Program
A component of the Women's Leadership Network is mentorship. The network would like to encourage mentorship believing that relationships you develop will become channels for the passage of information, advice, challenges, opportunities and support.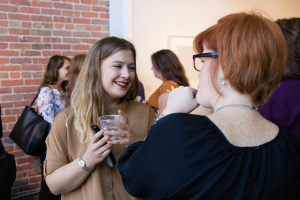 Please note the mentorship program is optional; it is NOT required to be part of the network.
 Responsibilities:
SHARE  knowledge, information, stories of achievement experiences and wisdom

RESPECT each other's time and develop a mutually beneficial relationship

SPONSOR each other by making known the strengths, skills and work to decision makers for the advancement of women in leadership roles

CHALLENGE by presenting new ideas, opportunities and challenges to each other

SUPPORT and encourage growth and achievement by providing an open and supportive environment

SET GOALS to discover your talents and interests and work toward achieving your goals together

MODEL positive behaviors that are consistent with strong women leaders
Participants of the mentorship program must complete the entire program period which is September 2017 – March 2018. Mentors and mentees must commit to spending at least one (1) hour per month together. Sign up for the mentorship program today!
Mentorship Application (potential mentors and mentees must complete an application).
 Upcoming Events: 
More events to be announced soon . . .
Women's Leadership Network at UCA is proud to collaborate with and support other women's groups and programs such as Women in Network-Conway. For more information, please contact Dr. Shaneil Ealy, Assistant Vice President of UCA Outreach & Community Engagement, at sealy@uca.edu or 501-450-5275.