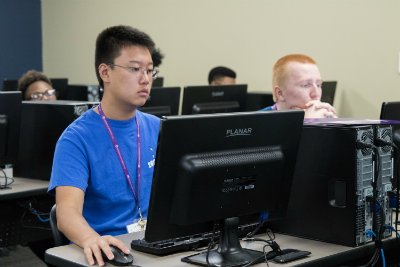 Is your teenager interested in tech and coding? The Teen Coding Class would be the perfect outlet for your teen to get hands-on experience and be introduced to the world of coding! Students will learn to build Android applications from scratch using real-world technologies, all taught by local software developers. No prior coding knowledge is required, only a desire to learn. Sign up today!
Regular Fee: $29
Tues, Thurs, October 2 - October 25
6:00 pm - 7:00 pm
Class will last for four (4) weeks on Tuesday and Thursday during the month of October.