Communications Toolkit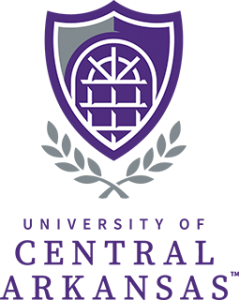 University of Central Arkansas is a special place—with many great stories to tell.
All official university communications should create brand continuity by using proper logos, colors and wordmarks.
Proper branding will help each piece—regardless of where it is created—be immediately recognizable as "UCA" amidst the clutter and will help you stand out from the crowd.
Use this website and the tools provided to help tell your UCA story.
Go Bears!
UCA-related logos, seals and word marks are protected by trademark or copyright.
All identity marks including name, institutional marks and athletic marks are licensed through Learfield Licensing Partners (formerly LRG). Only officially licensed vendors are approved to produce promotional materials on behalf of UCA. Information on becoming a licensee is available through the Learfield website. All licensees must follow the appropriate guidelines for logo use presented in the Official UCA Graphic Standards and Style Guide.
Always refer to this website for information on UCA's Graphic Standards and Style Guide, Website Style Guide, Social Media Guidelines and Licensing.