The Institute is open for material check out

 Times are available by appointment only (501) 450-3147 
---
This summer, the College of Education is proud to present virtual professional development (PD) sessions to Arkansas teachers via Zoom.
Session recordings are available Now: Recordings
---
UCA Resource:
---
The Nobel Prize in Physiology or Medicine 2021
This year's medicine prize is awarded to 
David Julius
 and 
Ardem Patapoutian
. Their discoveries have unlocked one of the secrets of nature by explaining the molecular basis for sensing heat, cold and mechanical force, which is fundamental for our ability to feel, interpret and interact with our internal and external environment.
---
The Nobel Prize in Chemistry 2021
Building molecules is a difficult art. 
Benjamin List
 and 
David MacMillan
 are awarded the Nobel Prize in Chemistry 2021 for their development of a precise new tool for molecular construction: organocatalysis. This has had a great impact on pharmaceutical research and has made chemistry greener.
---
The Nobel Prize in Physics 2021
This year's Nobel Prize in Physics is awarded one half jointly to 
Syukuro Manabe
, 
Klaus Hasselmann
, and the other half to 
Giorgio Parisi
. They have laid the foundation of our knowledge of the Earth's climate and how humanity influences it, as well as revolutionized the theory of disordered materials and random processes.
---
After School Help and Teacher Training

The STEM Institute offers assistance in after-school activities regarding STEM activities that your school would like to host. If you have any questions in regards to seeing what we can do, you can call or email Dr. Garimella.
Email: ucasteminstitute@uca.edu
Phone#: (501) 450-5663
We also offer online teacher training for various practices throughout the year.
---
 Resources
We provide a variety of resources and materials for both teachers and students to use. Please click one of the buttons below for more information on each: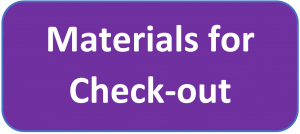 ---
Join Our Newsletter Mailing List
You can join the STEM Institute's monthly newsletter here
---