Welcome to the UCA STEM Institute
The Institute is Open

Amidst the closing of classes due to preemptive measures to slow COVID-19, the STEM Institute will remain open to all those that require resources (with appointment). While we will be practicing safe strategies to keep ourselves and our guests safe; we don't want to shut off this teaching tool for many in our out-reach. If you would like to borrow supplies for your classroom, our doors are open. Please call 501-450-5663 before visiting the Institute for resources or if you have any questions.
---
New Opportunities in STEM

---
Updates on the Coronavirus
The New York Times shows that there have been more new cases in the US ever reported, and it doesn't seem to be slowing down with the rise of this new variant strain. Experts are worried that during the next few weeks the new and more contagious variant of the coronavirus known as B.1.1.7 could explode in the United States, becoming the dominant variant and quickly overwhelming hospitals — as has happened in Britain.The new variant has been more resistant to lockdown measures in Britain, according to new research. Dozens of cases of the new variant have now been discovered in at least five U.S. states: California, Colorado, Florida, Georgia and New York.But public health experts say there is still time to contain it — if only they could see it. Follow the article here to learn more.
---
What's New In Science
Astronomers announced a new deeper-than-ever sky survey last month (January 15, 2021), to be conducted with the James Webb Space Telescope, the Hubble telescope's successor, scheduled for launch in October of this year. The new survey is abbreviated JADES, which is short for James Webb Space Telescope Advanced Deep Extragalactic Survey. The survey will be like the Hubble Deep Fields, but deeper still. Its main goal is to see far away in space – and thus far back into the very young universe – and image it just at the end of the so-called Cosmic Dark Ages, that is, at the time when gas in the universe went from being opaque to transparent. This is also the time when the very first stars were forming – very large, massive and bright stars – in a veritable firestorm of star birth when the young universe was less than 5% of its current age.
---
After School Help and Teacher Training

The STEM Institute offers assistance in after school activities regarding STEM activities that your school would like to host. If you have any questions in regards to seeing what we can do, you can call or email Dr. Garimella.
Email: ucasteminstitute@uca.edu
Phone#: (501) 450-5663
We also offer online teacher trainings for various practices throughout the year.
These sessions are NO COST! Space is limited, but session recordings will be available at a later date for no PD credit.
You can find out more information by following the link: https://uca.edu/education/coe-pd/#STEM
---
Resources
We provide variety of resources and materials for both teachers and students to use. Please click one of the buttons below for more information on each: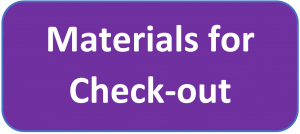 ---
Join Our Newsletter Mailing List
You can join the STEM Institute's monthly newsletter here
---