Welcome to the UCA STEM Institute
---
 Mission Statement 
We aspire to be the premier institute for development, use, and promotion of research-proven pedagogies and rigorous content in P-16 science, technology, engineering, and mathematics (STEM) education in Arkansas and to be recognized as a leader in this area nationally. We believe in only top-quality education for our young ones, offering customized courses for every student.
---
STEM DAY
Free STEM Day for 4th – 7th grade students.
Registration will be open on Febraury17th
Contact shewett@uca.edu for a link to register
---
5-7th grade students
Conduct hands-on activities, work in college labs, meet real scientists and engineers. UCA STEM Institute is hosting a half-day weekend session, once every month with a different theme.
Dates (Time: 9 am – 1 pm) & Topics
January 25, 2020 – Engineering Your World
February 29, 2020 – Leap Through Space
March 14, 2020 – Pi-Day Extravaganza
April 18, 2020 – Curious About Technology
---
Free Smartphone Sensor Apps
Spring 2020
A customized professional development (PD) course that will use free apps on a smartphone to collect data for science experiments. The program will include 2 one-day Saturday training in 2020 and 2 classroom observations.
Target Audience: 5th to 12th teachers
Location: University of Central Arkansas
Teachers will receive:
• 12 hrs of PD hours
• Up to $200 stipend
• Classroom support from UCA faculty
Commitment from the teacher:
• Attend 2 Saturdays of training during the academic year
• Pre/post assessment and complete the required assignments
• Allow two classroom observations
---
Services
We provide a variety of services and events for both students and teachers to participate in. Please click one of the buttons below for more information on each: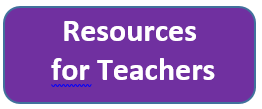 ---
August 2019 Newsletter
 Click here to subscribe to our monthly newsletter