Welcome to the UCA STEM Institute
The Institute is Open
Amidst the closing of classes due to preemptive measures to slow COVID-19, the STEM Institute will remain open to all those that require resources (with appointment). While we will be practicing safe strategies to keep ourselves and our guests safe; we don't want to shut off this teaching tool for many in our out-reach. If you would like to borrow supplies for your classroom, our doors are open. Please call 501-450-5663 before visiting the Institute for resources or if you have any questions.
Resources for parents: Enriching Activities
Resources for Teachers: Math and Science
---
DSC HHMI Viruses Across the Curriculum in an Online Setting
Viruses are always around us and always have been, and until recently, they have been easy to forget. Join us as we explore free, classroom-ready BioInteractive resources that will help your students understand the biology behind the recent virus headlines. Using best practices in online instruction, we will model how viruses can be integrated throughout a biology curriculum (including cell biology, genetics, and evolution) to enhance student understanding of fundamental biological concepts.
Date and times:
10/20/2020            3:30pm-6:00pm
10/27/2020            3:30pm-6:00pm
This is a free webinar available to anyone that wishes to register. Registration ends at 4:30 PM on Tuesday, October 20, 2020
For more information on how to sign up: https://www.escweb.net/ar_esc/catalog/session.aspx?session_id=431368
---
What's New In Science
"As the largest world in our solar system, Jupiter is often referred to as the king of planets. Its kingdom contains at least 79 known moons, second only to Saturn with 82. Now, a new study from the University of British Columbia in Canada suggests that there might be many more Jovian moons waiting to be discovered. If these astronomers are right, Jupiter might have as many as 600 moons whirling around it! These additional waiting-to-be-found moons are sure to be very small, on the order of about 800 meters (yards) in size, these astronomers say.
The findings will be presented virtually on September 25, 2020, at the Europlanet Science Congress 2020, but in the meantime, you can read the pre-print version of the new paper on arXiv, to be published in The Planetary Science Journal, and there is also an abstract on the ESC 2020 website.
They found 52 possible new moons. The objects had diameters as small as 800 meters (2,600 feet), showing up in the images with magnitudes down to 25.7. Out of those 52, seven turned out to be already-known moons that are in irregular orbits, leaving a total of 45 new detections.
It's cool that the team found so many (unconfirmed) new moons, but how do they jump from those detections to 600 moons?
The answer is that this search was conducted in only one square degree of view of the space around Jupiter. By extrapolating to the rest of the region around the planet, the researchers estimate that Jupiter could have as many as 600 moons total."
-Earth Sky's Paul Scott Anderson
---
Phosphine Found in the Clouds of Venus

---
After School Help and Teacher Trainings

The STEM Institute offers assistance in after school activities regarding STEM activities that your school would like to host. If you have any questions in regards to seeing what we can do, you can call or email Dr. Garimella.
Email: ucasteminstitute@uca.edu
Phone#: (501) 450-5663
We also offer online teacher trainings for various practices throughout the year.
These sessions are NO COST! Space is limited, but session recordings will be available at a later date for no PD credit.
You can find out more information by following the link: https://uca.edu/education/coe-pd/#STEM
---
Resources
We provide variety of resources and materials for both teachers and students to use. Please click one of the buttons below for more information on each: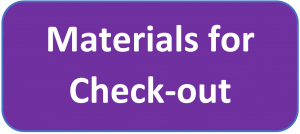 ---
Join Our Newsletter Mailing List
You can join the STEM Institute's monthly newsletter here
---