Welcome to the UCA STEM Institute
The Institute is Open
Amidst the closing of classes due to preemptive measures to slow COVID-19, the STEM Institute will remain open to all those that require resources (with appointment). While we will be practicing safe strategies to keep ourselves and our guests safe; we don't want to shut off this teaching tool for many in our out-reach. If you would like to borrow supplies for your classroom, our doors are open. Please call 501-450-5663 before visiting the Institute for resources or if you have any questions.
Resources for parents: Enriching Activities
Resources for Teachers: Math and Science
---
Iodine Chemical Clock
Chemical clocks are interesting reactions that cause the mixture's color and translucidity to change rapidly. This one is an iodine based reaction using vitamin-c, cornstarch, distilled water, hydrogen peroxide, and an iodine solution.
---
College of Education's – Free Professional Development
This summer, the College of Education is proud to present virtual professional development (PD) sessions to Arkansas teachers via Zoom. PD credit hours approved by DESE/ADE will be offered for each session.
These sessions are NO COST! Space is limited, but session recordings will be available at a later date for no PD credit.
You can find out more information by following the link: https://uca.edu/education/coe-pd/#STEM
---
Resources
We provide variety of resources and materials for both teachers and students to use. Please click one of the buttons below for more information on each: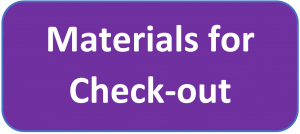 ---
Join Our Newsletter Mailing List
You can join the STEM Institute's monthly newsletter here
---