All official logos, marks and symbols included are trademarks of the University of Central Arkansas and the sole property of UCA. Usage without the expressed permission of the University of Central Arkansas is strictly prohibited.
All licensing requirements for trademark usage apply to both internal and external parties and vendors. Only officially licensed vendors are approved to produce promotional items on behalf of UCA.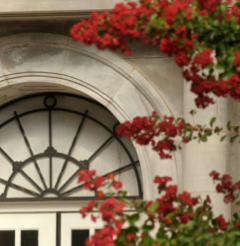 To advance and protect UCA's image, all marks including name, institutional marks and athletic marks are licensed through Licensing Resource Group, Inc.
Visit this website for information on becoming a licensee.
All licensees, must adhere to the guidelines presented in the Official UCA Graphic Standards Identity Guide.
Official UCA trademark artwork files for licensed vendors are only available through LRG, Inc.
Continue to logo standards.