---
New at ACRE:

The College of Business Research and Project Presentation Day on March 28th during x-period in the College of Business lobby was a success! This event offered a venue for showcasing signature offerings of the College of Business and gave students the opportunity to present and highlight their accomplishments. The event was divided into two categories: Research and Projects. For a full list of winners, click here!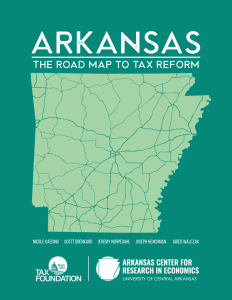 ACRE has completed a year-long study of Arkansas's current tax system, its history, and suggestions for tax reform, and the results of this research are published in our report "Arkansas: The Road Map To Tax Reform." This is a joint publication with experts at the Tax Foundation in Washington, DC. For more of ACRE's work on taxation, please see our "Taxation" issue page.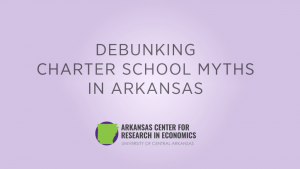 What's the best way to improve K-12 education in Arkansas? A new video by ACRE argues one way to accomplish this goal is by improving school choice through the expansion of open enrollment charter schools. Unfortunately, the debate over expanding access to open enrollment charter schools in Arkansas has been plagued by many myths. This video debunks five of the major myths used by opponents of expanding access to open enrollment charter schools. For more of ACRE's work on education, please see our "Education" issue page.
---
The Arkansas Center for Research in Economics (ACRE) is an Arkansas focused research center housed in the College of Business at the University of Central Arkansas. ACRE scholars and policy analysts use research and analysis to find solutions for Arkansas's problems. Our research focuses on barriers to employment, taxes and subsidies, k-12 education, and government transparency. We educate and provide resources for students, teachers, voters, activists, legislators, and business leaders.
ACRE promotes solutions that respect the personal and economic freedoms of individuals because protecting and expanding these freedoms has a proven record of improving the lives of people around the world and here at home.
---
Sign up for the ACRE Newsletter:
ACRE: Educate. Inspire. Transform.