We have heard so many students say, "I really didn't have to study in high school so I don't know how."
The Office of Student Success wants to HELP you through academic success workshops! They are FREE and open to all students. We strive to ENRICH student learning, IMPACT student success, and EMPOWER students to attain their academic goals through supportive, comprehensive, and timely programs and resources. 
Spring 2023 Academic Success Workshops
Tuesdays  or Thursdays 1:40-2:30 p – Lewis Science Center (LSC) 100 
If the workshop is only offered virtually, please click on Zoom. 

A UCA identification number is required to attend all workshops.  An attendance verification email will be sent to all who attend the entire workshop. 
A Declassified Test Survival Guide

Tuesday,  Apr 4

Learning is Not "One Size Fits All":

Personality and Learning Styles

Tuesday,  Apr 11 

Perception is Reality: Why PR Matters

Tuesday, Apr 18

The Meaning of Life: Finding Your Life's Purpose

Tuesday, Apr 25
For recordings of past workshops, please click here: Recordings
For a printable listing, please click here: Spring 2023 Printable Version
For a description of the workshops, please click here: Descriptions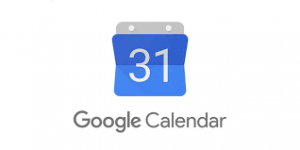 ---
 Online workshops (StudentLingo) Available 24/7
---
The UCA Office of Student Success is pleased to offer online workshops through StudentLingo.  Each workshop includes a Certificate of Completion.  
To access the workshops, go to myUCA, StudentLingo
Workshop Topic Areas
Academic & Career Exploration 

Reading & Writing Strategies 

Learning to Learn

Personal Management

Online Learning

Success Strategies
 For more information on specific workshops available, follow this link.
StudentLingo Workshop Descriptions
Questions about StudentLingo? Contact: Shelly Vangsnes at 501-450-5969 or shellyv@uca.edu
---
Add the Academic Success Workshops calendar below to your UCA calendar by clicking the + Google Calendar in the lower right hand corner.