You can find information on room capacities and locations below. Clicking a room name will show an image of the room.
Auditorium
Theatre
(Orchestra)
Theatre
(Balcony)
Theatre
(Handicapped)
Theatre
(Total)
Ida Waldran
777
296
6
1,073
*Indicates conference room, set up with fixed conference table and chairs
These rooms can be set up in a variety of arrangements. The following is a guide to the available arrangements. The naming convention of the guide follows the above chart.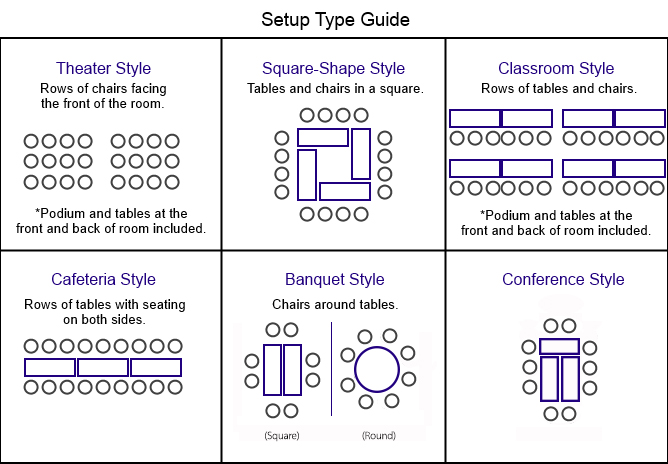 Student Center Room Capacities – printer friendly version
Floor Plans:
| | | |
| --- | --- | --- |
| 1stFloor | 2ndFloor | Basement |
| | | |