Bachelor of Science in Family and Consumer Sciences (BS-FCS)
 The primary purpose of the Bachelor of Sciences in Family and Consumer Sciences (FCS) degree is to prepare graduates to work in areas of education at the secondary, University, and in community education. Graduates are also prepared to work in areas of non-profit, human services, child development, consumer affairs, and a variety of other programs or services. Graduates are also able to enter graduate programs in a variety of fields.
The degree of Bachelor of Science, with a major in family and consumer sciences requires successful completion of a minimum of 120 hours, including (1) the UCA Core: complete 38 hours to meet lower-division UCA Core requirements and complete upper-division UCA Core requirements using major, minor, or elective courses (see the UCA Core requirements); (2) degree requirements; (3) program/major requirements; and (4) supporting requirements. No minor is required.
---
About the program:
In the BS-FCS program, faculty are dedicated to enhancing the relationships among individuals, families, and communities and the environments in which they function, the FCS profession takes leadership in:
improving individual, family, and community well-being;
impacting the development, delivery, and evaluation of consumer goods and services;
influencing the creation of policy; and
shaping societal change, thereby enhancing the human condition.
FCS is concerned with:
the strength and vitality of families;
the development and use of personal, social, and material resources to meet human needs; the physical, psychosocial, economic, and aesthetic well-being of individuals and families;
the role of individuals and families and consumers of goods and services;
the development of home and community environments that are supportive of individuals and families;
the design, use of, and access to current and emerging technologies; the analysis, development, and implementation of policies that support individuals, families, and communities.
---
CAREER OPPORTUNITIES 
Graduates are able to work in a wide variety of careers which might include:
Administrators and managers in various settings
Human service professionals
Educators in childhood, secondary, university/college, or Cooperative Extension
Community settings such as WIC, CASA, United Way, or Boys & Girls Clubs
Wellness and adult education centers
Financial education and consumer affairs
---
Program Requirements BEFORE entry:
Students who have already earned:
You can visit http://uca.edu/2plus2 for information about how to easily transition into our online completion programs from other Arkansas community colleges!
---
PROGRAM CONTACT: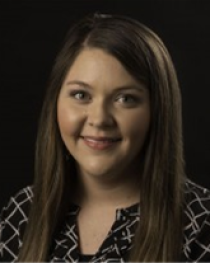 Rebekah Luong, MS, CFCS
Clinical Instructor of Nutrition and Family Sciences
Short 225
(501) 852-0952
---
UCA Transfer Services makes transferring to UCA easy!
Visit uca.edu/transfer for information on Transfer events, scholarships, and so much more!
---
CONTACT UCA ONLINE
ucaonline@uca.edu
(501) 852-UCAO (8226)