Living & Learning Communities
Dr. Jayme Millsap Stone '93 spends one afternoon a week preparing pitchers of Southern sweet tea, made-from-scratch desserts and carafes of coffee for the students she and her dogs welcome at their campus apartment in Bear Hall.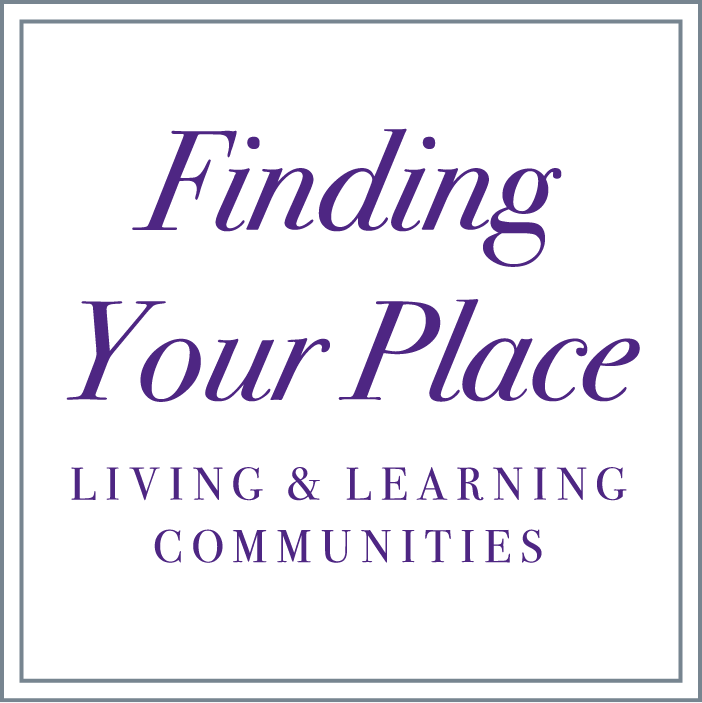 "They come. They sit in my living room for an hour," she said. "We talk about what they are doing in class. We get to talk about things that matter outside the classroom. That's what you do with community."
Zachary Hull, a freshman from Rogers, is one student who has attended the afternoon gatherings.
"It's just a close-knit community," Hull said. "Having this learning experience and just knowing that if you ever need anything, you can go to [Dr. Stone] is so important."
This community is the Residential College program. In this setting, students with similar majors live and learn in their residence hall, where at least some of their classes are held. At least one faculty member, known as the resident master, also lives in the residence hall.
Stone serves as director of Learning Communities for the Residential College program. She said residential colleges are academically focused environments that allow students to find their niche or tribe as freshmen.
The Residential College program at the University of Central Arkansas consists of five living and learning communities with each having a unique theme and character: Health Promotion and Wellness (HPaw) in Baridon Hall; Educating for Diversity and Global Engagement (EDGE) in Hughes Hall; The Stars in Short/Denney Hall; Science, Technology, Engineering and Mathematics (STEM) in Arkansas Hall; and Business Residential College (Biz) in Bear Hall.
The program also includes the Minton Commuter College, a learning community for commuter students located in Old Main.
Jordan Rainwater joined STEM at Arkansas Hall for her freshman year in the Residential College. "Being in an environment where everyone around me is interested in the same things, major-wise, and having such a huge population of study buddies is a major advantage," Rainwater said. "It kept me motivated and on my game."
Pushing students to be successful is the goal of the Residential College, as indicated by their motto: "Finis Origine Pendit" or "The end depends upon the beginning."
"These communities stress the well-rounded student. Getting them connected and also engaged," Stone said. "The structure is important because everything is brought in or in their living space."
The Residential College program currently has approximately 1,000 students enrolled, and an untold number have come through the Residential College program and gone on to graduate.
UCA was the first and remains the only institution in Arkansas with a Residential College program, starting with Hughes Hall in fall 1997.
The charter class of "Hughes-ies" are forming a committee to plan a reunion commemorating the 20-year anniversary of Residential Colleges on campus.
"They helped each other get through that first year of college," Stone said. "These students built relationships. Some of them married each other."
Trey '03 and Lauren Geier '01, '03 are two such examples.
The pair met as Residential College students in 1997 and married in 2002. While they both were heavily involved in campus activities as students, they both found the Residential College experience helpful in encouraging them to build lifelong relationships.
"Twenty years removed, I can list probably eight of the same people that I talk to on a semi-regular basis who are all from Hughes," Trey said. "You'll meet lifelong friends that you wouldn't necessarily have as strong a contact with outside the Residential College."
Lauren said, "The fact that [professors] came in, that eased the transition and made me realize they were people. They were approachable, so I quickly found myself seeking out professors, even those who weren't part of the Residential College."
Lauren's experiences propelled her into becoming a Residential College mentor and later, a resident assistant (RA).
"I am a therapist. I work with people. I feel like those experiences on campus and wanting to be a part of what was going on and wanting to mentor and then wanting to be an RA," she said. "That shaped my career probably in ways that my classes and internship didn't."
Trey and Lauren agreed to work on the reunion committee because of the experiences they each had, Trey admitting to one rather unique experience.
"I did wear my pajamas to class several times. It was kind of frowned upon but I did," Trey said, adding that the professor who lived in Hughes at the time, would sometimes knock on his door to wake him for class.
"That's the kind of personal contact that I had with the professors that you wouldn't have had in a regular class that you just attended three times a week," he said.
The 20-year reunion will give the Geiers and countless other Residential College alums the opportunity to reconnect and renew their friendships. They also hope those in attendance will donate at least $20 for the 20 years of Residential Colleges.
"I feel as if the Residential Colleges are institutionalized. They're part of the DNA of UCA. They're part of who we are and what we do," Stone said. "In doing that, we've got a great responsibility, to meet the needs of today's student."