OVERVIEW
The public relations program is a collaborative, service learning-focused curriculum that equips students with both practical skills to get jobs as professional communicators, and the strategic theory necessary to turn those into thriving careers helping people and organizations find their voice. Graduates advocate on behalf of businesses, nonprofit organizations, government agencies and public figures in entertainment, politics and sports.
Bachelor of Arts

Bachelor of Science

Minor (19 hours)

Program Coordinator: Dr. Dylan McLemore

COURSES AND CHECKSHEETS
INTERNSHIP AND DIRECTED STUDY
ORGANIZATIONS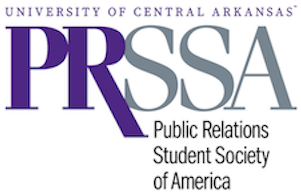 GIVE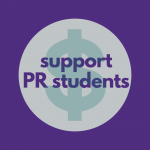 AWARDS
Alma O. Corley Outstanding Student in Public Relations Award 
Dr. Alma O. Corley taught public relations at UCA for over 12 years. She came to UCA to help develop the public relations major. Corley worked in corporate public relations, advertising and marketing for over 20 years.
2020-21            Jamaal Lockings
2019-20            Jacob Holland
2018-19            Rebecca Bailey
2017-18            Mary Kathryn Whitaker
2016-17            Emilia Barrick
2015-16            Maddie Spickard
2014-15            Winston O. Meyer
2013-14            Lauren A. Goines
2012-13           Marcela Montelongo Soto
Public Relations Student Society of America, University of Central Arkansas Chapter
Member of the Year
2020-21            Shay Box
2019-20            Karen Orozco
2018-19            Lindsey Chaplin
2017-18            Ashlee Tapia
2016-17            Stephanie Higginbotham
2015-16            Rachel Moore