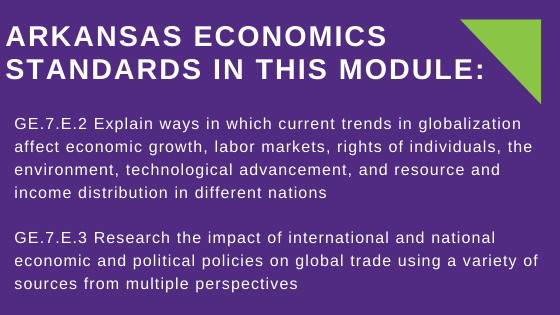 The original and in some ways the central question of economics is: Why are some countries rich and others poor? Beyond being able to merely describe the differences, we want to understand how to make poor countries richer and rich countries better. This curriculum and corresponding activities describe the components of economic freedom and gives examples that can illustrate the concepts to students. Students will explore concepts like the "Rule of Law," government size, costs and spending, regulatory efficiency, and the role of markets and trade.
Watch the presentation:
ACRE Policy Analyst Dr. Mavuto Kalulu presents the "Economic Freedom of the World" lesson and activity to a group of Arkansas educators at a Teaching Free Enterprise in Arkansas workshop.
Request materials:
Oops! We could not locate your form.