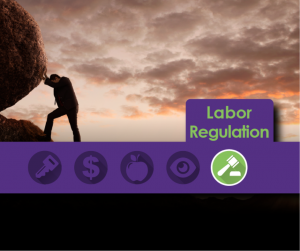 By Caleb Taylor
Could Arkansans get better healthcare and save money with a simple regulatory change?
Dr. David Mitchell, an associate professor of economics at UCA and director of the Arkansas Center for Research in Economics, told the legislature that the answer is yes — and all Arkansans would have to do is let nurse practitioners do the work they already do in 22 other states.
Mitchell spoke before both the House and Senate Public Health, Welfare, and Labor committees on February 20th and February 26th about the need for increased scope of practice for nurse practitioners in Arkansas.
Members of the Senate Public Health, Welfare and Labor committee considered Senate Bill 189 sponsored by Senator Dave Wallace. You can watch the livestream of the committee meeting here. Members of the House Public Health, Welfare and Labor committee considered House Bill 1282 sponsored by Representative Robin Lundstrum. You can watch the livestream of the committee meeting here.
Mitchell discussed the many groups that find increasing scope of practice for nurse practitioners to have positive effects, including both the Trump and Obama White Houses, the Federal Trade Commission, and the American Association of Retired Persons and noted that 22 states have full practice authority for nurse practitioners.
Mitchell went on to discuss the positive benefits that those 22 states experienced when they increased their scope of practice. Increasing scope of practice led to having a larger number of healthcare providers available as well as an increase in the quality of care provided. Mitchell also gave legislators an overview of the academic literature on nurse practitioners and explained that there is little to no evidence that increasing scope of practice leads to negative patient outcomes or overprescribing.
Mitchell then pointed out that in rural states like Arkansas, collaborative practice agreements (between nurse practitioners and doctors) make it more difficult for nurse practitioners to move to rural areas and provide better access to care.
Mitchell said his "conservative estimates" of expanding scope of practice for nurse practitioners would save state taxpayers $575,000 to $881,000 annually.
Mitchell testified on February 26th:
Nurse practitioners provide great care. Arkansans would be better off with better access to care. It saves the state money. The most important thing is this isn't some radical idea. It's narrow and low-risk…22 states already do this."
Critics of the legislation focused on the lower educational requirements to become a nurse practitioner as opposed to those requirements for a physician.
Both bills failed narrowly in committee but increasing awareness about this issue may bring positive changes in the future.  For more of ACRE's research on nurse practitioners, check out our labor market regulation page.

Mitchell is also the co-author with Jordan Pfaff and Zachary Helms of an ACRE Policy Brief entitled Solving Arkansas's Primary Care Problems by Empowering Nurse Practitioners.