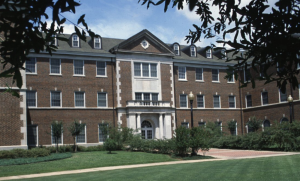 Here you will find information about the faculty, our courses, the  undergraduate history major, minor, the MA degree in history, internships, activities, and groups sponsored by the department.
View our 2014 History Brochure (5 MB)




Faculty and Staff
Our faculty were educated at universities thought the United States and abroad. Collectively, UCA history faculty have won several national as well as UCA-sponsored teaching and research awards and fellowships. Many of them employ the Reacting to the Past role-playing immersion curriculum, which enables students to experience history as a historical figure. The department offers a rich and diverse course offerings, and the faculty collectively dedicates its time beyond the classroom to help with departmental and honors theses, internships, conference presentations, service-learning, and social events. Faculty and Staff Photos - Profiles
Students
UCA history undergraduate and graduate students have gone on to do some incredible things. Some have pursued graduate study at universities such as Harvard, Yale, UCLA, the University of Texas, Auburn, St. Louis University, Boston University, Ole Miss, Kansas State, and the University of Arkansas. Graduates have taken teaching jobs in schools and colleges both in and out of the state. Others have exciting careers at museums, archives, and the national park system, while some have pursued successful careers in government and business.
As you will see when you look at our graduates profile page, UCA history alums have skills that take them far beyond the university campus. What do history students spend their time doing? They analyze historical sources, use them to make persuasive arguments, and position those findings in what has already been written by other scholars about that topic. This means our students can think critically about what they read, analyze it, and use that evidence as support for their message—a necessary skill used in all occupations! Our students write lots of papers in different formats: traditional research papers, historiographies, book reviews, and blogs. Being able to write effectively is critical to employers. History students discuss what they have read in class, so you learn how to articulate, persuade, and defend your position orally—perfect skills for making presentations.
Did You Know?
The History Department was one of the original nine departments when UCA opened as Arkansas State Normal School in 1908. R.E. Womack offered 5 classes that year: U.S. History, Arkansas History, Ancient History, English History, and Medieval and Modern History. Come be part of UCA history in the History Department!
We hope our website will provide you with information that you need, and if you have a specific question please contact me at wendyc@uca.edu
Wendy Lucas, Ph.D, Chair
Follow us on Twitter: @UCAHistoryDept