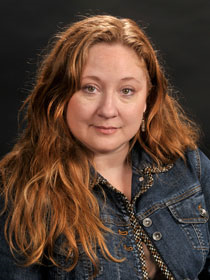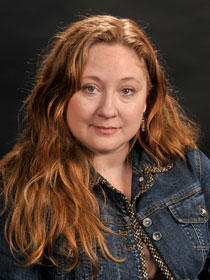 Ms. Lisa Mongno
Senior Lecturer in Writing
Win Thompson Hall 307
(501) 450-3347
Education:
M.A., University of Arkansas at Little Rock, English
B.A., University of Arkansas at Little Rock, English
Teaching Specialties:
Technical writing, creative writing, poetry, composition, the expressive, autobiographical essay
Biography:
A former small town reporter and photographer, Lisa Mongno graduated from the U of Arkansas at Little Rock Donaghey Scholars Program, where she won the Alma K Daughterty distinguished graduate award for her poetry. Upon graduation, she worked for three years as the start-up director for the IBM Computer Jobs Training Center at Our House Homeless Shelter, a job she says changed her outlook on the world. She has also worked professionally as a medical and grants writer, both experiences she says contribute to her approach in the teaching of Technical Writing. Academic publications include articles in Kairos: An Online Journal and College Composition and Communication. A creative piece can be found in A Rough Sort of Beauty: Reflections on the Natural Heritage of Arkansas. She now teaches composition, technical writing and honors thesis classes at UCA and acts as the faculty advisor for the UCA Humane Society. Every summer, she co-directs the National Writing Project of Central Arkansas, now in its eighth year, with Monda Fason and Stephanie Vanderslice. In 2004, she was a finalist for the UCA Teaching Excellence Award.