---
The primary purpose of the Master of Science in Nutrition is to prepare graduates with the knowledge and skills for advanced practice careers in nutrition and dietetics. Graduates of the program will be able to synthesize and evaluate research and disseminate findings, demonstrate professional communication skills, and demonstrate advanced-practice skills required for nutrition professionals.
---
Program Requirements:
To be granted regular admission to graduate school and to the MS in Nutrition, students must have accomplished the following:
Obtained a baccalaureate degree from an accredited institution.
Achieved a minimum cumulative undergraduate GPA of 2.70 on a scale of 4.00 or at least a 3.00 in the last 60 hours of undergraduate study.
Achieved a minimum 3.00 GPA on any graduate course work previously taken at another accredited institution.
Submitted required test scores (GRE) OR proof of the Registered Dietitian Nutritionist (RDN) credential OR proof of acceptance and/or current enrollment in an ACEND accredited supervised practice program.
Obtained an undergraduate degree in nutrition or related field or successfully completed the courses for an undergraduate didactic program in dietetics as required.
Please note:
(1) Admission to the MS in Nutrition program does not guarantee admission to the Dietetic Internship.
(2) Students previously awarded a Master of Science in Family and Consumer Sciences with a Nutrition and Foods concentration are not eligible for admission to the Master of Science in Nutrition degree program.
*For more program information and any additional admission requirements please request information below.
---
Program Contact: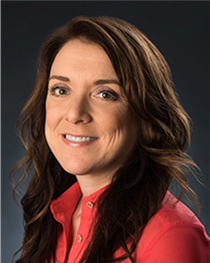 Alicia Landry, PhD, RDN, LDN, SNS
Associate Professor of Nutrition and Family Sciences
(501) 852-0320
McAlister 112A
alandry@uca.edu
---
CONTACT UCA ONLINE
ucaonline@uca.edu
(501) 852-UCAO (8226)