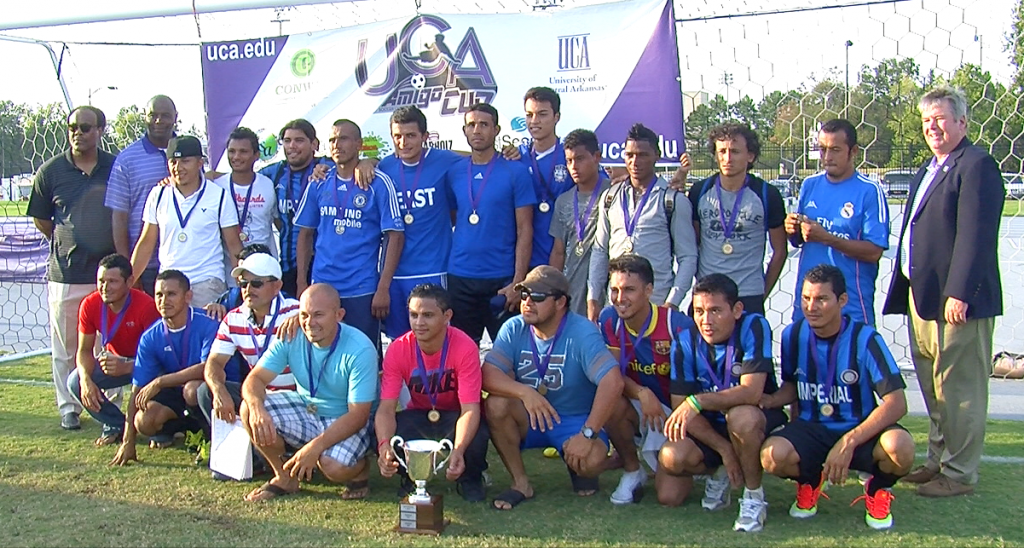 CONWAY—The University of Central Arkansas hosted the fourth annual Amigo Cup Soccer Challenge on Sunday, September 15, 2013 at the Bill Stephens Track/Soccer Complex.
The event drew approximately 650 attendees. The winning teams are as follows:
Men's First Place: Imperial – Benton, AR
Men's Second Place: Independiente FC – Rogers, AR
Men's Third Place: Pumas – Muskogee, OK
Women's First Place: Chicas – Springdale, AR
Women's Second Place: Little Rock Real – Little Rock, AR
The event featured authentic Salvadorian and Mexican food. The Amigo Cup is sponsored by UCA, the Conway Advertising and Promotion Commission, UCA Latino Student Association, and First Security Bank.For more information or photographs, please contact Manny Sepulveda at (501) 205-942.