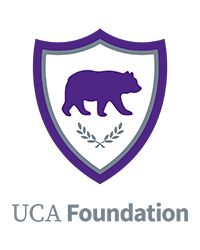 The UCA Foundation, Inc. is a private, non-profit corporation existing solely to benefit the University of Central Arkansas. The UCA Foundation is committed to supporting the students and faculty of UCA. Each fall and spring semester, the Foundation awards grants to faculty to support events or activities that enhance learning opportunities at UCA. These grants are intended to encourage creative endeavors that may serve as "seeds" for future programs or support innovative activities that enhance the reputation of UCA.
Grant Priorities
Frequently, good ideas require funding that is not easily available from annual budget sources. The UCA Foundation has allocated funds from unrestricted gifts to invest in creative projects that support the mission of the university and have a positive impact on the community.
Highest priority is given to innovative proposals that directly involve students and engage the community in a manner consistent with UCA principles. Proposals for projects that may serve as seeds for development of more permanent programming are generally ranked above other requests. However, proposals for worthy activities that cannot be covered by established budgets may also be considered.
Proposals are more likely to be funded if:
Some level of financial support by the department, college or other sources is demonstrated.
Requested funds are less than $3,000.
Individuals or units requesting funds have not received foundation funding in the past 3 years.
Similar projects have not received foundation funding in the past 3 years.
Proposals for equipment, faculty travel, or faculty stipends will generally not be funded.
Application Information and Procedures
The request for proposals will be valid through academic year 2024-2025. Completed applications must be submitted no later than October 13, 2023.  Award decisions will be made no later than November 1, 2023 by a committee appointed by the UCA Foundation. Completed applications, as well as letters of support from the applicant's Dean and Department Chair, should be submitted through the online application.
The online application can be found at here.