Humanities and World Cultures Institute
The Humanities and World Cultures Institute was chartered by the University of Central Arkansas Board of Trustees and the Arkansas State Department of Higher Education in April 2002 both to support the development of interdisciplinary curricula that will help students function in an increasingly global and technological world, and to facilitate the university's sharing of the richness of the humanities with the larger central Arkansas community.
The Institute hosts various faculty development activities aimed at increasing interdisciplinarity and globalization of curricula among local humanities professors. Specialists in various areas routinely come to UCA to do workshops for faculty and students or to lecture on topics of interest to students of world cultures. The Institute also supports the efforts of faculty trained in Anglo-American and European cultural disciplines as they work to develop their ability to teach about African, Asian, and Latin-American cultures, both by arranging their participation in development workshops and by coordinating dialogue groups for colleagues wishing to explore select topics.
The Institute reaches beyond the immediate university community by coordinating various learning and cultural events for the community, including an annual Humanities Fair for high school students and summer workshops or courses for high school teachers wishing to broaden the non-Anglo-American and non-European portions of their curricula.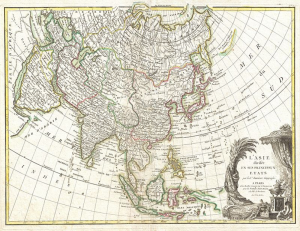 Please join us for one of our upcoming events.
Nicholas S. Brasovan
Assistant Professor
Director of the Humanities and World Cultures Institute
phone: (501) 852-2642
Email: nbrasovan@uca.edu