Academic Affairs
Teaching, learning, and mentoring are hallmarks of the student experience at UCA for undergraduates and graduate students alike.  We value academic excellence, professional distinction, and civic responsibility. We respect our localities and embrace a global vision. We believe in the university's mission to prepare students for meaningful careers, leadership roles, and life-long learning and to foster the same among ourselves.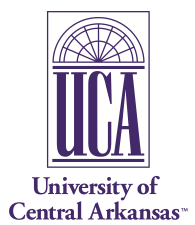 Division of Academic Affairs
Wingo Hall 213
voice: 501.450.3126
fax: 501.450.5066
email:
provost@uca.edu
The Division of Academic Affairs encompasses all things academic at the University of Central Arkansas.  From the registrar's office to the library, from the gross anatomy labs to the digital film studios, from accounting to zoology,  UCA's faculty and academic staff are proud of our rich educational traditions, our current vibrancy, and our aspirations for the future.