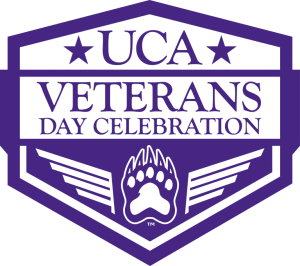 The Veterans Day information fair at the University of Central Arkansas is a chance for the community to learn more about various products and services offered by local companies and organizations that benefit veterans, their families and the community. 
This year, the information fair will take place on the McAlister Hall Lawn from 12 – 1:30 p.m. In addition to exhibitor booths, participants can enjoy free a hamburger, hotdogs and beverages. 
The following organizations will be participating in the 2022 information fair.  
American Legion (Post #0016)
Acxiom
Arkansas Division of Workforce Services
Arkansas Army National Guard
Central Arkansas Veterans Healthcare System (Suicide Prevention Coordinator)
Combat Veterans Motorcycle Association (ARCVMA)
IGY6 K9 Training
Jacksonville Museum of Military History
Operation Red White and Brave
Office of Congressman French Hill
State of Arkansas Department of Veterans Affairs (Faulkner County Veterans)
The BridgeWay
U.S. Army
U.S. Marines
U.S. Navy 
U.S. Air Force
We are the 22
WoodmenLife
UCA ROTC
VFW Post 2259