A University of Central Arkansas alumna has been selected as the new executive director of the Conway Public Schools Foundation.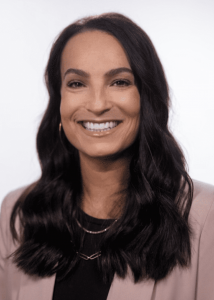 Marti Jones, who earned a bachelor's in health sciences from UCA in 1999, began her new role as the foundation's leader on Aug. 1. The Conway Public Schools Foundation provides philanthropic support, above and beyond the district's operating budget, for a variety of initiatives that enhance the academic experience of every student in Conway Public Schools.
"I am excited for the opportunity to join Conway Public Schools Foundation," said Jones, who is a 1994 graduate of Conway High School. "I am honored to work on behalf of an organization that celebrates and supports the teachers who make a difference in the lives of our children every day."
Jones has served in nonprofit leadership roles for more than 20 years and has experience in fundraising, program development and event management. Before joining the Conway Public Schools Foundation, she served as executive director of Haven House, where she led a $2.8 million fundraising effort for the organization's new home for teenage girls in foster care, as well as general operations, marketing and public relations.
The Conway Public Schools Foundation sponsors a variety of programs and awards, including the Classroom Impact Grants program, the Teacher of the Week recognition program and the Wampus Cat Courtyard. Each year, the foundation also inducts new members to the Hall of Honor, which recognizes outstanding educators, alumni and friends who have made significant and lasting contributions to Conway Public Schools.
"We are fortunate to have Marti join Conway Public Schools Foundation," said Shaneil Ealy, president of the Conway Public Schools Foundation Board of Directors. "She will be a great asset to our mission to support Conway educators and enhance the experience of every student in Conway Public Schools."
By Philip Allison