The Fulbright Teacher Exchanges program has awarded University of Central Arkansas alumna Leslee Tell a Fulbright U.S. Distinguished Teaching Award for the 2022-2023 academic year, making her the first Arkansas high school teacher to receive this honor.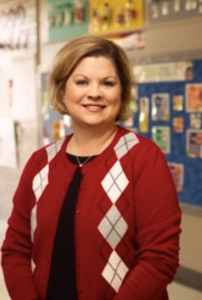 Tell, who earned a bachelor's and master's degree in family and consumer sciences, has taught in the Conway School District since 2006. Tell currently serves as the chair of the Family and Consumer Science Department at Conway High School, where she teaches nutrition and dietetics classes. 
"Mrs. Tell works incredibly hard to give her students top-notch training and practical, real-life experience in the fields of nutrition and dietetics," said Buck Bing, Conway High School principal. "Our students are incredibly lucky to have her as a teacher and a mentor." 
"My reaction was pure joy and excitement," Tell said. "I was overwhelmed to think I made it." 
The Fulbright Award is the latest accolade Tell has received during her career for her contributions to education. In 2022, she was named Arkansas Farm Bureau Outstanding Teacher. 
The award is given by the Fulbright Foreign Scholarship Board and the U.S. Department of State. Tell will also be participating in the Fulbright Teacher Exchanges project, which sends educators to participating countries in an effort to teach and foster new relationships within those communities. Approximately, 400 educators from more than 80 different countries participate in the Fulbright Teachers Exchanges annually. The program aims to develop their educational practice by bringing skills, knowledge, and different perspectives to those communities. Tell will be traveling to Vietnam to continue educating others on the importance of nutrition and dietetics.
"I have always loved to travel, experience new cultures, and engage in both teaching and learning about food. This is a perfect chance for me to take my skills and course content to a new place," Tell said. "I really just can't wait to meet my new students."
By Haley Helton