The Golden Knights, the U.S. Army's official aerial parachute demonstration team, will skydive into the University of Central Arkansas' Estes Stadium at 2 p.m. on Tuesday, Oct. 30.
The event is presented by the UCA ROTC in celebration of the group's 50th year on the UCA campus.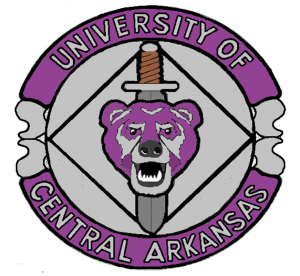 "We are honored and humbled to have the Golden Knights bring their skills to the UCA campus," said Lt. Col. Joshua Powers, professor of Military Science. "This is the perfect way to celebrate UCA ROTC's 50th year on campus, and we're very excited that the Golden Knights have chosen to visit UCA."
The Golden Knights was formed in 1959 when 19 Airborne Soldiers from various military units were gathered together by Brig. Gen. Joseph Stillwell Jr. to become the Strategic Army Command Parachute Team (STRAC). The team was to compete in the relatively new sport of skydiving. That year, the U.S. Army team began representing the U.S. on the international competition circuit and performed their first demonstration in Danville, Virginia. Two years later, the Department of Defense announced that the STRAC team would become the U.S. Army Parachute Team.

By 1962, the team had earned the nickname the "Golden Knights" due to the gold medals the team had won and their ambition to conquer the skies.
Since its inception, the Golden Knights has conducted more than 16,000 shows in 50 states and 48 countries, reaching an average of 60,000 people per show.
Attendees at the UCA event will see the Knights parachute into the stadium and will also have a chance to meet the team afterward.
For more details about the event, contact Roslyn Tillman, UCA ROTC recruiting operations officer, at (501) 852-2384 or rtillman@uca.edu. For more details about the Golden Knights, visit https://www.goarmy.com/events/golden-knights.html.
The mission of Army ROTC is to commission the future officer leadership of the U.S. Army and to motivate young people to be better citizens. Army ROTC at the University of Central Arkansas is a premier leadership development program that commissions second lieutenants for the Army, Army Reserves and Army National Guard. UCA is the host school for the Bayonet Battalion, which focuses on leadership development, in both the classroom and field environment. For more information, visit www.uca.edu/rotc/about/.