Laying the Groundwork for Transformation
The UCA Commitment is made possible through careful financial planning, donor support and ensuring all students maximize available aid at the state and federal levels.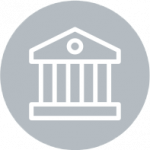 Institutional Commitment
UCA is dedicated to an inclusive and equitable learning environment. We're ready to assist students through the efficient use of resources, with our leaders and stakeholders fully backing this program's transformative potential.
Federal & State Funding
Students must submit a completed Federal Application for Student Aid and Arkansas Academic Challenge Scholarship application to access all possible aid for this program.
Support from Alumni and Donors
Generous contributions and endowments from alumni and donors who support UCA's mission greatly help fund the UCA Commitment and ensure its reach and continuity.
Partnerships & Collaboration
UCA will work with community organizations, businesses, and government bodies to boost the program's impact. These collaborations offer more resources and opportunities for students' success.