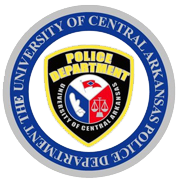 The University of Central Arkansas will kick off National Campus Safety Awareness Month during the UCA Bears football game on Sept. 1. UCA is among several colleges and universities that will promote safety awareness during the month of September.
"UCA is a safe campus and it is important that we continue to raise awareness on relevant issues to keep it that way," said Arch Jones Jr., director of organizational & community services at UCA Police Department. "National Campus Safety Awareness Month is a perfect opportunity as we start the new academic year to focus on safety and making good decisions."
UCAPD will have a mobile command unit set up during the football game to provide information about campus safety resources.
Each Tuesday, the police department will broadcast the video "Shots Fired on Campus: When Lightning Strikes" at the College of Business auditorium at 1:40 p.m. The video is presented as part of UCA's emergency preparedness initiatives to help educate UCA students, staff and faculty about what they can do to survive in the event of a shooter on campus.
Information on student wellness and development, campus safety and drug and alcohol awareness will be provided each Wednesday at the Student Center from 11a.m. to 1 p.m.  A video on sexual assault awareness will be shown each Thursday at 1:40 p.m. in the Student Health Center 307.  
Police also will conduct "Operation Gotcha" this month. Officers, Housing & Resident Life staff, and Torreyson staff will check residence halls and the library for unattended valuables and unlocked doors. Students will receive a "Gotcha" tag if items are found unattended.
Operation ID Day will be held Sept. 27 from 2 to 8 p.m. in all residence halls and apartments. Officers will set up stations for students to register valuables. Operation ID is a nationwide program designed to discourage burglary or theft. Students can register their valuables, which will increase law enforcement's chances of recovery and easy identification of stolen property.
"Brake for Bears!" campaign will be held Sept. 28 from 8 a.m. to noon. Volunteers will encourage pedestrian safety awareness throughout the day at various crosswalks. UCA police and volunteers will distribute educational fliers to pedestrians, drivers, and bicyclists. Volunteers are needed to hand out fliers. Those interested in volunteering should contact Arch Jones Jr. at the UCAPD at 450-3111.
"We have a full schedule of programming and events during the month of September to enhance the safety of our campus. It takes all of us working together to keep UCA a safe campus and I would like to encourage all of our students, faculty and staff to participate in as much of the programming and events as possible," said UCA Police Chief Larry James. "Theft prevention, active shooter survival, sexual assault awareness, the dangers of alcohol and drugs; these are issues that no one likes to talk or think about but through awareness we want the UCA community to be mindful, not fearful."