University Marketing and Communications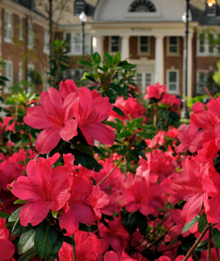 The primary objective for University Marketing and Communications is to promote the University of Central Arkansas and to support UCA in the areas of recruitment, retention, advancement and overall branding.
The university has outstanding faculty, staff and students, and we work to generate information and promote these groups and individuals.
Our accomplished, award-winning team of communicators oversees the overall image of the university. We connect our internal and external audiences back to the university with compelling stories, information and images. Our team produces the UCA Magazine, UCA Inform, video content and a variety of other communications. More specifically, we manage or produce content across these areas for the University:
Web development
Photography
Graphic design
Writing and editing
Videography
Brand management
Social media
Publication production
In short, our job is to tell the UCA story.