Mobile App
On campus or off, everything you need to know about the University of Central Arkansas is now at your fingertips.
The latest version of the UCA app includes up-to-the-minute news, directions around campus, useful contacts and a calendar of events to keep you in the know.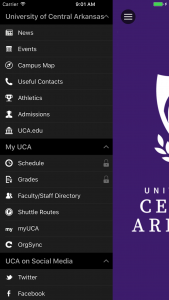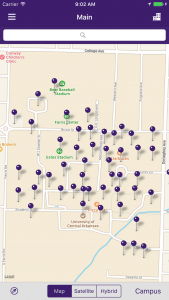 Features:
News – Stay updated with the latest campus happenings.
Events – Learn about campus events.
Campus Map – Use GPS to find your way around campus. The map also provides the ability to search buildings by name.
Contacts – You now have a direct link to the most frequently used university numbers.
Sports – Get the latest news and scores from your UCA Bears!
Faculty/Staff Directory – Quickly search for and connect with UCA faculty and staff.
UCA Students can now access:
Schedules
Grades
Shuttle Routes
myUCA
OrgSync