As a member of the faculty for almost 20 years, Stephanie Watson has grown to love the University of Central Arkansas.
Watson came to Conway as an assistant professor in 2003 and has steadily risen through the ranks. She was promoted to associate professor in 2009 before being named the chair of the accounting department in UCA's College of Business in 2015.
"I started my career here and I've loved every minute of it so far," Watson said. "Working at UCA has been such a rewarding experience. I've gotten to be creative, meet a lot of really great students and work with a lot of really great faculty."
When Watson started thinking about estate planning, she realized she wanted to give back to the university.
"I was thinking about some of the different charities that I wanted to leave money to, and I just thought about how good UCA has been to me," Watson said. "I've really enjoyed my time here, so I decided I wanted to leave something to UCA that would carry on after I was gone."
After working with the Office of Legacy Planning, Watson chose to leave a portion of her retirement to the accounting department. In doing so, she became one of the most recent members of the Doyne Legacy Society, which consists of alumni and friends who have included the UCA Foundation as a beneficiary of their estate planning.
For Joan Shofner '94, the Doyne Legacy Society is one of the easiest giving societies to join because a person can make a commitment to the university without changing their lifestyle.
"It's about providing opportunities and building a bridge for future generations," said Shofner, associate vice president for campaign and legacy planning. "When you give to the university as part of an estate plan, it will continue to grow long after you're gone."
The Office of Legacy Planning provides a variety of options for people interested in planned giving. Watson chose to donate retirement assets but donors can also pledge real estate, insurance policies, stocks, bonds or cash. There are also several different ways to make a gift, including some that provide lifetime income to the donor.
Shofner, who has had a long career in fundraising, enjoys talking to people about their passions and helping them discover how their gifts can have a maximum impact. While writing a big check for an endowed scholarship or supporting an academic program may not be doable for everyone, estate planning can make a major difference to the university.
As an example, an endowed gift of $25,000 can generate approximately $1,000 per year for years to come. "You don't have to make a lot of money to make a big impact," Shofner said.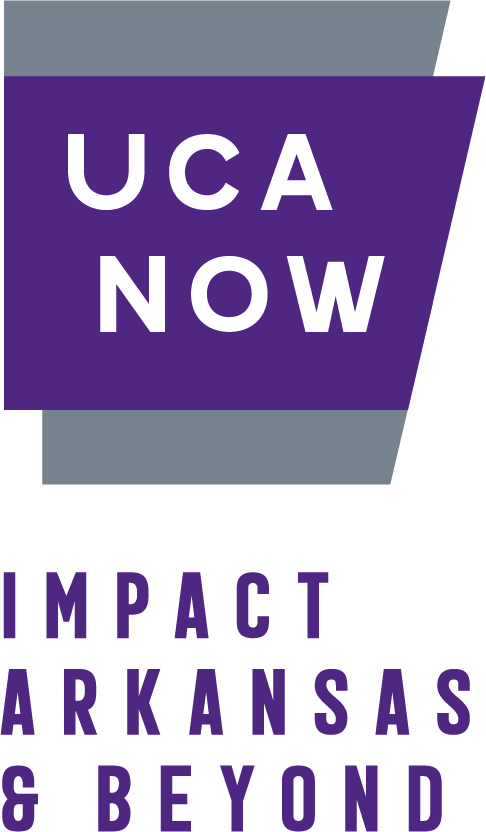 As part of the UCA Now campaign, Shofner and the legacy planning team took a fresh look at the office's goals with an eye towards supporting the university's future needs. Almost 15% of the money raised as part of the $100 million fundraising push comes from planned giving. It is an aspect that will help the campaign reach its goal and continue to grow.
"We want to be sure to have focused and sustained giving efforts," Shofner said. "Philanthropy helps shape the world we want to live in. Students who receive help now can go on to do great things for our society."
Watson agrees and encourages her former students to use planned giving to help pay it forward.
"I would challenge them to attempt to donate their scholarship back. If they received $6,000, try to think of a way to leave that money to UCA to support another student in the future," Watson said. "And if you're just looking for a great cause, leaving part of your estate to the UCA Foundation would really impact the future. Every penny can make a difference."
The old adage, "Mighty oaks from little acorns grow," is a sentiment that rings true for the Office of Legacy Planning. Small gifts, thoughtfully planned out, can leave a lasting imprint at UCA.
"It is truly rewarding to work with alumni and friends – to help them connect their hearts with our mission," Shofner said. "We all want to be remembered beyond our years and to leave a legacy. Donors are champions for the future of the university."
To learn more about creating your own legacy through planned giving and how you can support the UCA Now campaign, visit uca.edu/now or email jshofner@uca.edu.