Stepping onto a large college campus for the first time can be a daunting prospect, especially for students who have enjoyed the relative quiet of a community college for their general education requirements. Alleviating many of these concerns is one reason the University of Central Arkansas implemented the Bear Partners program for transfer students.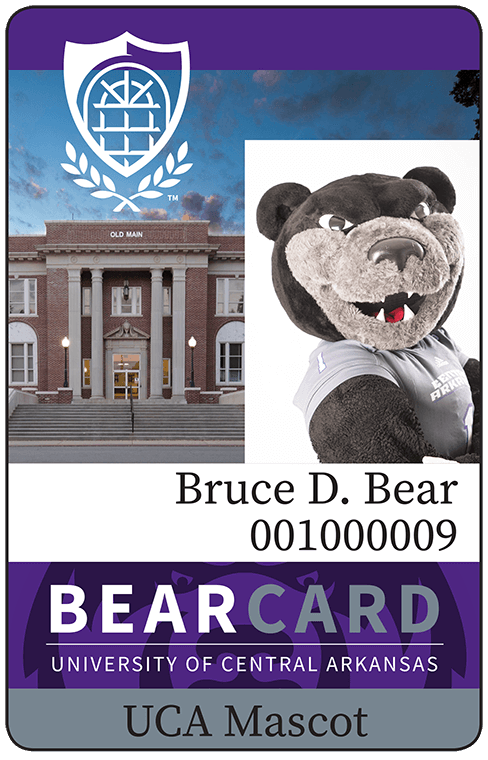 Launched in 2017, the Bear Partners program allows transfer students to enjoy special privileges on the UCA campus before beginning classes. Students who sign up for the Bear Partners program receive a UCA student identification card and can use Torreyson Library resources, both in person and online. They also receive free admission to regular season UCA athletic events and select Reynolds Performance Hall events. When Bear Partners students transfer to UCA, the application fee is waived.
The three Bear Partners institutions are Arkansas State University-Beebe, University of Arkansas Community College at Morrilton and University of Arkansas-Pulaski Technical College in North Little Rock.
"In creating the Bear Partners program, the university wanted to be more intentional in engaging this transfer student population and making them feel comfortable when they come to UCA," said Brian Corbin, director of Transfer Services at UCA.
Already in place were 2+2 agreements, a class-by-class plan for transfer students to complete two years at a community college and two years at UCA in their chosen major. Academically, transfer students were all set, but the Bear Partners program expands the campus experience.
Since its inception, 167 UACCM students, 92 ASU-Beebe students and 43 UA-PTC students have joined the Bear Partners program.
UACCM sophomore nutrition major Hayley Stewart has used her Bear Partners status to great advantage. Stewart and her daughter attended a performance of "Pete the Cat" to fulfill a class requirement to attend a play. She also has conducted research through the Torreyson Library to write a paper for a class.
"Sometimes we have students who plan to transfer to UCA and are nervous about money. I have encouraged them to sign up for Bear Partners so they can use UCA resources but also be eligible for scholarships," said Stewart, who also works in the UACCM financial aid office.
Stewart, a married mother of two, plans to transfer to UCA in fall 2020 to complete her bachelor's and, hopefully, later attend the master's program in dietetics.
Bear Partners students are eligible to apply for the Bear Partner Scholarship, which covers full UCA tuition and mandatory fees for the chosen student's remaining four semesters at UCA. Currently, UCA offers one Bear Partner Scholarship per academic year to a student from each of the three partner institutions. Recipients of this highly competitive scholarship are chosen by officials at each of the community colleges.
Junior Madeline Brodsky, an accounting major from Conway, was the first recipient of the Bear Partner Scholarship.
"I am extremely grateful for being chosen as the recipient of the Bear Partner Scholarship," Brodsky said after she was notified. "It is very humbling to receive this great benefit from UCA. This scholarship has enabled me to focus my resources of time and effort to achieve my academic goals and be a good representative of UCA."
Brodsky transferred from UACCM to UCA in fall 2019. She said she enjoyed a successful first semester as a UCA bear and became a member of Beta Alpha Psi Honor Society in the College of Business.
"My first month at UCA was kind of overwhelming, but with the help of my adviser and instructors, I've settled in," she said.
Darren Jones '00, UACCM vice chancellor for Student Services, praised the innovative approach in welcoming transfer students.
"Around 45% of our UACCM population is from Faulkner County," Jones said. "Judging from the UCA T-shirts and swag we see on campus, our students are excited to transfer to UCA, and I think the Bear Partners program makes that move even easier."