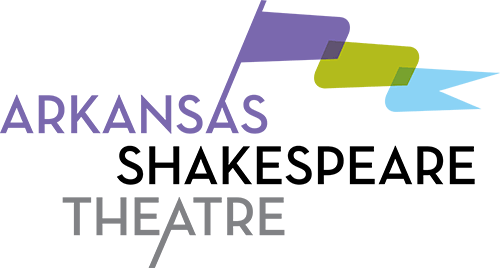 Arkansas Shakespeare Theatre (AST) will ring in its ninth season of professional theatre in repertory this summer from June 4-June 28, 2015 with performances of Shakespeare's raucous comedy "The Merry Wives of Windsor", his complex and intriguing "The Merchant of Venice", the beloved musical "Fiddler on the Roof" (with book by Joseph Stein, music by Jerry Bock, and lyrics by Sheldon Harnick) and a delightful adaptation for young audiences of Shakespeare's comedy "As You Like It".
The season will take place at multiple venues: Reynolds Performance Hall on the University of Central Arkansas campus and The Village at Hendrix, as well as outdoors in the Argenta Arts District in North Little Rock.
Arkansas Shakespeare Theatre is the state's only professional Shakespeare company and is proud to make its home on the UCA campus. Each summer, AST offers full productions of a range of Shakespeare's works as well as other plays and musicals that help fulfill AST's mission to entertain, engage and enrich the community. The actors on AST's stage are a delightful mix of professional performers from across the country and homegrown local talent.
"Looking toward my fourth year as the artistic leader of Arkansas Shakespeare Theatre, I wanted to have a repertory season that was exciting and fresh," said producing artistic director Rebekah Scallet. "I think these four shows truly allowed the productions to be viewed in dialogue with each other, and also capture audiences' imaginations and challenge them to think about their lives."
New this year, AST's summer educational program, The Groundlings Company, will appear in "The Merry Wives of Windsor" as "The Children of Windsor". This unique opportunity combines learning with practice as students participate in acting classes while also rehearsing and performing alongside AST's professional acting company. The program fee is $300.
Actors, designers and crew will arrive in Conway on May 10, 2015 to begin the process of creating the four shows to be produced in multiple venues and play in repertory in central Arkansas.
"The Merry Wives of Windsor" will kick off the 2015 season at The Village at Hendrix in Conway and then tour to the Argenta Arts District in North Little Rock. The show will then make its way to the UCA campus.
"With these two outdoor venues, we hope that theatre-goers in Arkansas and around the region will recognize AST for its dedication to the cultural and artistic growth that is currently underway in our state," said Dr. Mary Ruth Marotte, AST's executive director and UCA English professor.
The remaining productions will be performed at Reynolds Performance Hall on the UCA campus. The season will close on June 28, 2015 with a matinee performance of "The Merchant of Venice" in Reynolds Performance Hall. For more information about the Arkansas Shakespeare Theatre or to purchase tickets for the season, visit arkshakes.com.