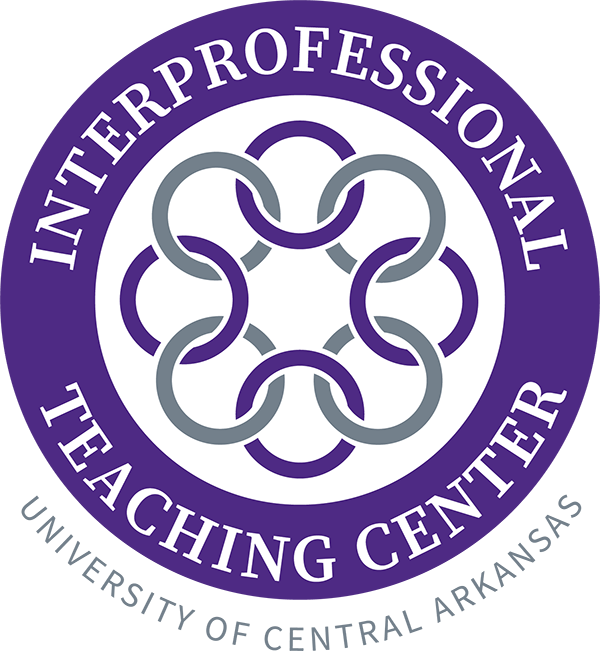 The Interprofessional Teaching Center has been established within the College of Health and Behavioral Sciences with the following opportunity statements guiding the initiative:
Meet the community health care needs that are not currently being met.
Leverage an interprofessional care model when & where possible
Support with a sustainable financial model
Build and document evidence for the efficacy of the IP care model
Advocate for policy/reimbursement change, as well as general awareness
Create unique opportunities for students and faculty
Providers in the Interprofessional Teaching Center are both instructors in their specialty fields as well as clinicians. The clinical practice of each of the specialty fields is a significant component of each program. The opportunity to continue clinical practice in the field while teaching students clinical skills enhances the skills of the instructors and provides rich experiences that can be used for learning.
Mission
The University of Central Arkansas' Interprofessional Teaching Center (ITC) will serve as an innovative and educational health care facility for the community. The mission of the center is to be a faculty-driven, interprofessional clinic that meets specific health care needs of the community, while also providing unique experiential opportunities for students to provide care.