Diversity at the University of Central Arkansas
Welcome to the University of Central Arkansas (UCA) and the Division of Student Services.
The University of Central Arkansas (UCA) values, supports, and advances diversity, belonging,
inclusion, and equity (DBIE). We recognize DBIE as critical to creating and maintaining a
vibrant campus community and academic life, as well as helping develop leaders. Our goal is to
cultivate campus communities that not only are open, welcoming, and respectful, but also
promote continuous education in cultural humility and agility to navigate the campus and the
world. In addition, we seek to attract and affirm a diverse campus community of students,
faculty, and staff that appreciates difference and maximizes the development and contributions
of all our community members.
Diversity Statement
We are dedicated to attracting and supporting a diverse student, faculty and staff population and enhanced multicultural learning opportunities. We value the opportunity to work, learn, and develop in a community that embraces the diversity of individuals and ideas, including race, ethnicity, religion, spiritual beliefs, national origin, age, gender, marital status, socioeconomic background, sexual orientation, physical ability, political affiliation, and intellectual perspective.
Recruitment and Retention: We actively pursue and seek to retain a diversified student body, faculty, and staff.
Support: We maintain the highest academic quality and ensure that our programs remain innovative and responsive to the ever-changing and diverse needs of those we serve.
Knowledge: We seek to enhance interaction and understanding among diverse groups and cultivate enriched learning opportunities in a global community.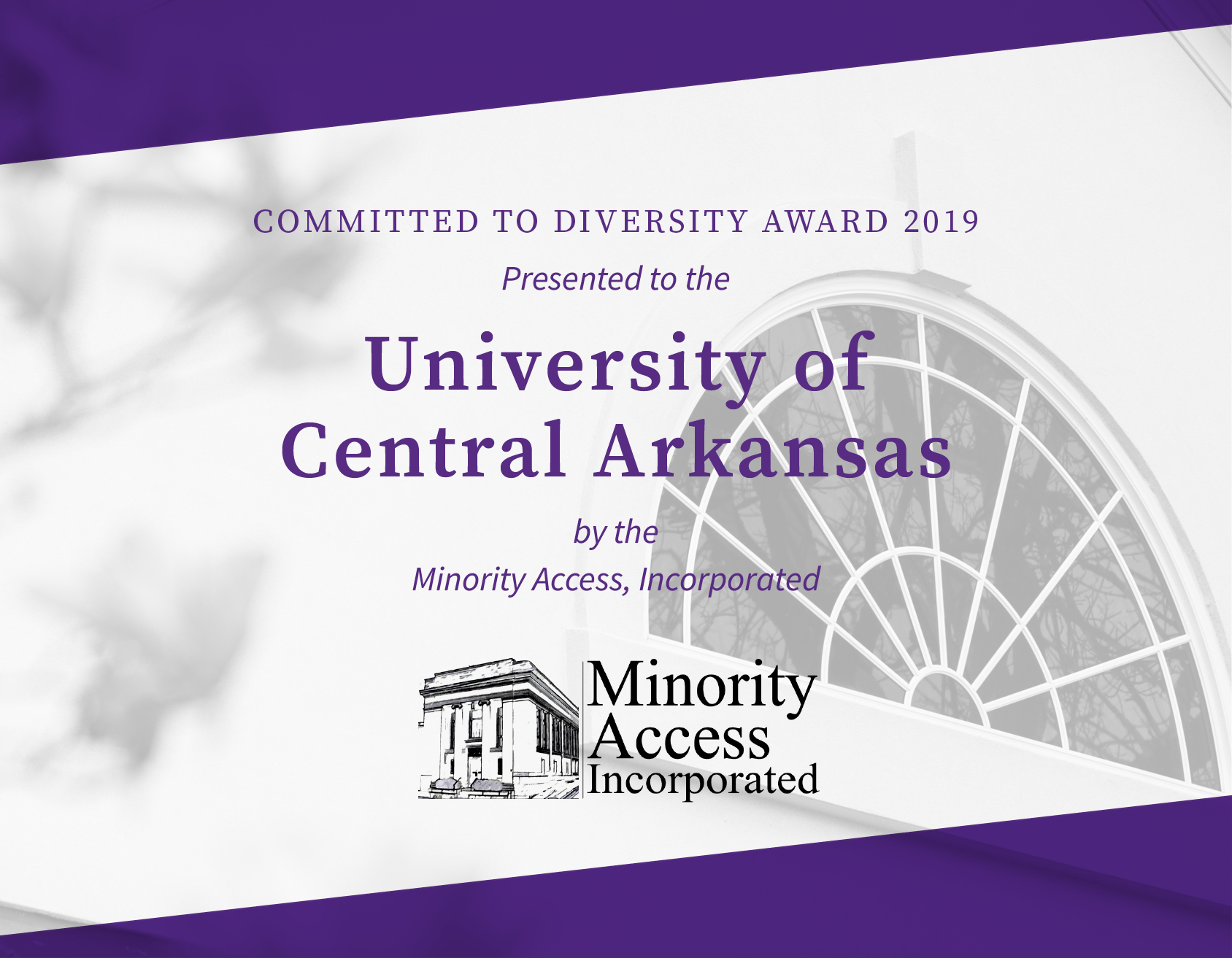 Contact Us
Office of Institutional Diversity and Inclusion, Bernard Hall 207
University of Central Arkansas
201 Donaghey Avenue
Conway, AR 72035
Email: idi@uca.edu
Phone: 501-450-3135
Fax: 501-852-5204