Aug 10-14, 2020 (ONLINE)
Welcome to UCA's College of Natural Sciences and Mathematics!  We're excited to have you join us as a major in either our Biology or Chemistry program.  Because we know that some students are challenged by these programs in their first year, we are offering the Science Scholars Program through Summer Start 2020 to students whom we believe would benefit from an early start. We want you to have a successful year!
UCA's Summer Start – Science Scholars program is a "by invitation-only" program, and a great way to improve your preparation for a major in Biology or  Chemistry.  It's also free once you've applied and submitted a $25 registration fee.
The Science Scholars Program will help you get a head start on college by providing you with opportunities to:
Become familiar with our science labs and buildings
Learn how apply your math skills in Chemistry courses
Improve your reading, note-taking, and test-taking skills (especially in Biology and Chemistry classes!)
Learn about the resources UCA offers to help you succeed in all of your classes
Meet other students, faculty and staff before Welcome Week even begins
Have fun!
---
Program Eligibility and Costs
This program is a "by invitation-only" program.  Students who meet the following eligibility requirements and are believed likely to benefit from the program will be contacted by the University and invited to participate.  However, if you are interested and were not invited, please contact your academic advisor to discuss the program further and request a referral.
General eligibility requirements
Students participating in the Science Scholars Program must
Be an entering first-year UCA student admitted for Summer or Fall 2020
Declare a biology or chemistry major
Have an ACT Math subscore of 19 or higher
To be successful in this program, you should:
Apply early
Attend all components of the program (science prep sessions and success workshops)
Complete all assignments as assigned by the instructors
All participants are expected to attend all sessions of the program throughout the week.
Application Deadline & Program Costs
Students must complete the registration process (completed Registration Form and registration fee) no later than July 31, 2020.  However, please note that seats are limited. 
Costs
The Science Scholars Program is funded by the University in partnership with Coca-Cola and Aramark.**  Students will be asked to submit a $25 registration deposit with their application. 
Online Registration Fee:   $25
** Funding is limited to applicants who meet all eligibility requirements, and students are encouraged to apply early as funding will be provided on a first-come, first-serve basis.  This opportunity is sponsored by Coca-Cola and Aramark.
---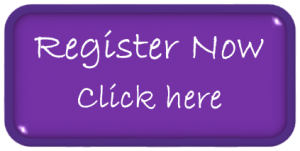 ---
---
If you need to go back to pay for the Science Scholars program you can review the video below for assistance.  If you are not taken to the UCA website to log in then you can find this in your email.  You do not need to register again.