PROGRAM CANCELED – SUMMER 2020
Aug 9-14, 2020 (9am-4pm)
College requires a lot of reading…a whole lot of reading.  It also means a lot of writing. If reading and writing are not (yet) among your strongest skills, Summer Start can help.
If you want to start college ready to be successful in all of your classes, then the UCA Summer Start Literacy Scholars program is for you.  This program will help you start ahead of the game, by providing you with opportunities to:
Learn about the many resources UCA offers to help you succeed
Meet other students, faculty and staff before Welcome Week even begins
Prepare you for college-level reading and writing in your Fall classes with helpful reading and writing strategies and tips
Review note-taking strategies, study skills, and test-taking skills
Move into your residence hall a week early
Have fun!
Literacy Scholars is especially recommended for students with a Reading or English ACT of 15-21. Students enrolling in Literacy Scholars who require developmental courses in Reading or Writing may take a placement exam at the end of the program in an effort to place out of developmental work.  Your Fall schedule will then be revised accordingly. All students in this program should plan to participate in the success workshops and other events that are part of the program, including the Summer Start Service Project.
---
 Eligibility requirements
To participate, you must:
Be an entering first-year UCA student admitted for Summer or Fall 2020
Have an ACT English and/or Reading subscore of 15-21
To be successful in the program, you should:
Apply early
Attend all components of the program, including literacy sessions and success workshops
Complete all assignments as assigned by the instructors
All participants are expected to attend all sessions of the program throughout the week.
Application Deadline & Program Costs
Online Interest Form will be available after February 15th.  Registration opens March 15th.
Students must apply and pay all program costs no later than JULY 31, 2020 (Note: space is limited. Enrollment is only guaranteed once payment is made.)
Costs
The Literacy Scholars Program is partially funded by the University in partnership with Coca Cola and Aramark, who provide funds for the $100 program fee per student.** Costs to students are as follows:
Non-residential (commuter): materials and lunch daily: $75
Residential (on campus): materials, campus housing, and daily meal plan (breakfast/lunch/dinner): $250
Project X participants: $0 (Are you coming to Project X? Project X participants may participate in both Literacy Scholars and Project X at no additional cost! Seats for this option are limited, so apply early!)
Residential participation is strongly encouraged, but not mandatory. Campus housing is available for students who will be living on campus Fall 2020. Residential participants who have been assigned to UCA housing for Fall may move in to their assigned room at the beginning of Summer Start on Sunday afternoon, August 9th. Living on campus for the duration of the program requires continued participation in the program.
**Funding is limited to applicants who meet all eligibility requirements, and students are encouraged to apply early as funding will be provided on a first-come, first-serve basis. This opportunity is sponsored by Coca-Cola and Aramark.
---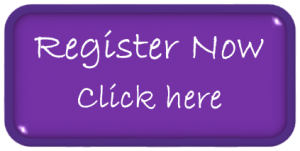 ---
If you need to go back to pay for the Literacy Scholars program you can review the video below for assistance.  If you are not taken to the UCA website to log in then you can find this in your email.  You do not need to register again.