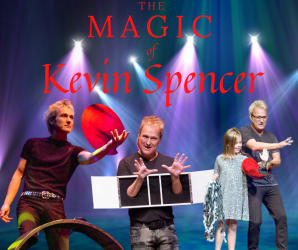 SATURDAY, NOVEMBER 21, 2020 AT 2:00 P.M.
A SENSORY-FRIENDLY, RELAXED FAMILY PERFORMANCE
ALL TICKETS $5
TICKETS ON SALE NOW THROUGH THE BOX OFFICE MONDAY – FRIDAY 10:00 AM – 4:00 PM IN PERSON OR CALL 501-450-3265.
Enjoy a relaxed, sensory-friendly afternoon of family fun designed for children and adults of all ages and abilities. The Magic of Kevin Spencer features the extraordinary magician in a fun-filled show that combines storytelling, stage magic and audience participation. The show is appropriate for children and adults with sensory sensitivities and other developmental or intellectual disabilities. Kevin Spencer has earned accolades spanning an impressive 25-year career including 2009 International Magician of the Year, the 2015 Milbourne Christopher Award honoree for advancing the art of magic, and is a six-time recipient of Performing Arts Entertainer of the Year.
Sensory-Friendly
To provide a supportive and welcoming environment for children and families, Sensory Friendly performances include:
Reduction of loud sounds
Reductions in flashing or strobe lights
Modification of the house lights during the performance – house lights will dim but not go black
Accommodating house policies: audience members are free to talk or move during the show
Guidance and sensory supports (fidgets, earplugs, noise cancelling ear-muffs) welcome
* Reynolds Performance Hall continues to closely monitor the COVID-19 pandemic and has plans and protocols in place to ensure the safety of its patrons. In the coming months, Reynolds will continue to follow all mandated regulations for large venues and institutions of higher education. Plans will be monitored and assessed on a show-by-show basis, depending on which phase we are in with the COVID-19 pandemic.  This could mean that your seat assignments may be moved for any of your ticketed events.  
We are ready for you back at Reynolds.  Please be assured we are taking extra measures to provide a safe as possible atmosphere for events.  This includes socially distanced seating, contactless ticketing, timed entry and exit into and out of facility, thorough cleaning and disinfecting of all areas of Reynolds after each event including theatre seating, lobby closed before/during/after events and more.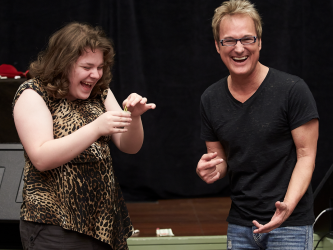 Sponosored by